Are you the ones who just decided to go zero waste by seeing the climate change or the crisis faced by sea animals? The reasons may differ from each other but the ultimate goal is the same for all of us i.e., reducing our trash. I've to say you've taken the right decision. So what are you waiting for? Here are the 10 easy Zero waste swaps you can make today to reduce most of your trash and get into the zero waste lifestyle. These zero waste swaps are not only good for the environment but also to your health.
DISCLOSURE: This post may contain affiliate links, meaning I get a commission if you decide to make a purchase through my links, at no additional cost to you.
10 easy zero waste swaps you can make today!
Always carry a reusable water bottle with you. Don't go for the plastic ones as they are not good for your health as well as for our environment. Go for a stainless steel water bottle. Personally, I use an insulated water bottle which keeps my water hot for a day. You'll find it here on Earth Hero with more attractive colours. Do you know that the Earth Hero only uses recycled materials to ship their products? And you can recycle them further. They ship their products to all the US countries and a few to Canada but if you're from India you can buy a reusable water bottle on amazon.
Bamboo/ steel/ glass? Which is the best to go for? I personally use steel as they are durable and easy to handle. But it's up to you, you can even go for glass straw to see through the glass and they are quite easy to clean. Do you know when the temperature of the food is high, the migration of plastics from the plastic containers to our food will be higher? So next time when you're going for plastic bowls or cutleries while eating your food, think twice. Have your own cutleries and straw with you whenever necessary. Check this glass straw out on Earth Hero, it comes with a cleaning brush and travel pouch. You can also find them on amazon with a plastic-free jute pouch.
We really don't need a plastic bag. Actually, this came to our consciousness when the sellers started to charge the consumers (us) for their plastic grocery bags which made the consumers bring their own bag. So from this, we can say that when we avoid the free stuff more often, we can reduce the amount of trash we produce as much as possible.
These plastic bags disturb the marine species the way more than you think. You're creating more trash by using the plastic bags unwantedly. How about using a cloth reusable bag for your grocery shopping? They're less in weight, foldable and a great zero waste swap for your shopping. Or why don't you try the shopping bag from 4ocean? It is made from 100% post-consumer recycled plastic bottles and folds up into a compact pouch made of the same material. It can easily be attached to your keychain or stored in your purse, car,  or pocket so you always remember it. They are available in blue or white colours. For every bag you purchase, the 4ocean removes one pound of trash from the ocean and coastlines for you. Do you know recently 4ocean has pulled 10 million pounds of plastic from the ocean?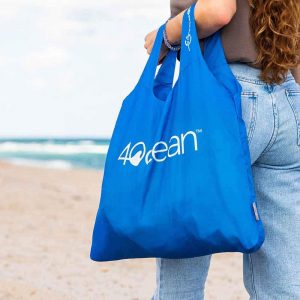 If you're interested in the cotton reusable bag you can find it on the amazon here or at Earth Hero here.
Disposable cups cannot be recycled. Even though they are made of papers they are coated with the plastic which is really harmful to our health. Have a reusable coffee mug from Earth Hero which is eco-friendly and avoid using the disposable ones. The cool thing is this insulated coffee mug keeps your drinks cold or hot for long hours and it also comes in the recycled packaging.
You can also have a look at this reusable coffee mug at amazon. It is made of bamboo fibre.
Hand kerchief over tissue paper:
Why go for the tissue papers when you can use your own cloth napkin or reusable tissues which can be washed and reused again? Based on a study, tissue papers are the second most thing found in the landfills of Hong Kong. It is an unnecessary waste which we are producing on a daily basis. And also, think about how many trees you can save just by taking a handkerchief with you? People say that tissue papers are made from recycled ones. But I would say it's a lame excuse for not to switch to the zero waste swaps.
Check out my post: Sustainable Alternatives to Tissues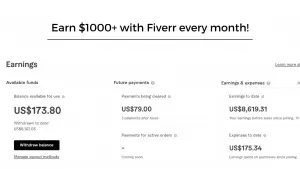 The US alone tosses 1 billion toothbrushes every year. Try this bamboo toothbrush with plant-based bristles from Earth Hero. And don't go for the one which has the nylon bristles instead try the ones which are completely biodegradable. I've got a bamboo brush whose bristles made from charcoal. I bought it from an exhibition where they displayed all the zero waste swaps and created awareness on sustainability in our locality.
You can check out these bamboo brushes at amazon. It has a great advantage as it comes with Charcoal Activated Soft Bristles.
A study shows that our toothpaste contains 18mg of nicotine which is equal to the amount found in 9 cigarettes. Nicotine damages our DNA type that increases the risk of cancer. Not only the toothpaste toxic to us, but also to the environment. It's really impossible to recycle your toothpaste tube. Nearly 1 billion toothpaste tubes end up in the landfills every year.
It is wise to use our homemade toothpaste or toothpowder. If you don't have the time to make one, look for the ingredients and packing while purchasing your toothpaste and always go for eco-friendly products.
If you'd like to make your own toothpowder, check out the homemade toothpowder recipe here.
But if you're not a DIY person or afraid of making them own, you can check out this whitening and stain removing eco-friendly natural toothpowder from Earth Hero which is free of harsh chemicals.
If you're not into toothpowder, you can try the natural toothpaste tablets.
For the amazon happy customers, you can find the charcoal tooth powder for teeth whitening here. It is chemical-free & plastic-free and vegan.
Don't over-exfoliate as they tend to damage your skin. Always use the loofah once a week. As for the loofahs, swap from synthetic to biodegradable ones. They remove dirt, oil and dead skin similar to the synthetic ones. The biodegradable loofahs can be composted after its lifetime. It doesn't spoil when it is kept in a dry place. So try buying them in bulk to save money and reduce the trash. You can also find the natural loofah at Amazon. Click here to view their current price.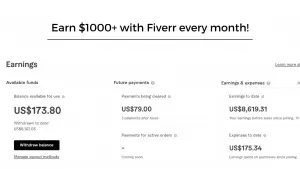 Do you know that annually 12.3 billion disposable sanitary napkins go to the landfills? And each napkin takes 500 to 800 years to decompose. So according to the studies, the disposable napkins which are used so over are still in existence. It also disturbs and harms the trash collectors while segregating the waste. It is wise to switch to the menstrual cups as they are eco-friendly by stopping us from creating huge landfills. They are also good for our health as the usage of napkins and tampons may result in Toxic Shock Syndrome when kept for long hours. You can try this Saalt Silicone Menstrual Cup from Earth Hero which gives protection for 12 hours.
DIY Hair and Skincare products:
I prefer using my own Home-made products for both my skin and hair. You can check the recipes over Zero waste skincare routine for healthy glowing skin and Zero waste hair care routine – Minimalism.
What are the zero waste swaps you have considered when getting into the zero waste lifestyle?
Follow me in social media: