The very first mistake you do when you've decided to go zero waste is that buying sustainable products even though you have the same product in the version of plastic. It is contrary to our zero waste goals.
DISCLOSURE: This post may contain affiliate links, meaning I get a commission if you decide to make a purchase through my links, at no additional cost to you.
Keep these 2 things in the mind:
While you're going for the zero waste lifestyle, the very first step you should consider is that to use the products you already own although they are plastics or unsustainable.
Use them until they are worn out then dispose of them in the proper way. And now you can go for alternative sustainable products.
The above rules are not applicable to the food storage because it is harmful to us when we consume food stored in the plastic containers. Now, you may have questions like
So, what can I do with the Tupperware which I bought very recently?
How can I use my plastic water bottles?
I'm here to help you. We cannot avoid plastics completely as they are an essential part of our life. Our lives made easier with machines, technology etc. Can you imagine them without the contribution of plastics? No, they are on our mobile phones, TV, blender and everywhere. The plastics are known for its less weight, waterproof, durable and many but I'm using the plastics only for these 3 reasons. Using the plastics is not a crime but not disposing of it properly is.
So, what do you do with your plastics other than using it for the food storage?
First, I'll share how I use plastics personally in my life then I'll go for other general ideas.
Plastics in my everyday life:
I've been using a plastic comb for 5 years now. Since it's great till now, I've not thought about the combs which are made of bamboo. But I'll buy them in future only if my current one breaks. I'll save my jewellery in the plastic boxes which I got from the food take outs in the past.
If I got some liquid food, I'll reuse the old plastic bags/covers (which I got from the package of spices and other products which cannot be avoided due to the location I live in) again and again by washing and drying them out to avoid the liquid spill in my bag (Sometimes, my steel containers do that).
During travel, I'll take my DIY skincare products in the Tupperware.
I reuse my old toothbrush to clean my comb.
The bucket and the mug which I'm using to bath and wash clothes are plastic.
I'm using electronic gadgets like Cell phone, laptop, charger and other electronic appliances which are made of plastic. (Without plastics, the electronic items won't be cheap).
General uses of old plastic which you can opt for:
Use the small old plastic containers to collect your kitchen scraps to get to the compost bin.
If you've plastic paint buckets or any other strong plastic buckets, use them as your compost bin.
Store your nuts and bolts in the old plastic boxes you got.
Organize your drawer with the help of the Tupperware.
The old plastic bottles can be used for storing your detergent liquid or make your own all-purpose cleaner with them.
Upcycle the plastic bottles by cutting them into half to plant something.
The plastic bottles and buckets can be used for planting on your terrace.
Store your school and office supplies in the old plastic containers.
Actually, these general ideas are practised at my home. Since I'm staying at a hostel right now, I cannot follow the few ideas like composting due to the hostel rules. But I'm trying my best to follow and implement the zero waste lifestyle even in my hostel.
Try to reuse your old plastics as much as possible. If you're run out of ideas, you can donate to the people who need them or take responsibilities and recycle them. Look for the recycling programs near you or you can look online to find some organizations that are willing to recycle the products for you.
Final note: Don't throw your old plastics away just for going for the zero waste lifestyle.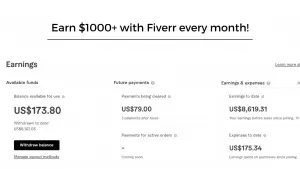 What kind of plastic products you've at your home? And what steps you've taken to reuse them? Share your knowledge and ideas so it'll help others to reuse their plastics well.
You may also like to read:
E-waste: Reuse, Repair, Recycle – towards zero waste
Tips to turn waste into something useful at home
5 Eco-Friendly Food Storage Containers & Cookware
Zero waste living | Beginner's Guide
Follow me in social media: