Are you ready to reduce your waste at your college life by following these Zero waste college tips? If you are still at your school make sure to read this one.  I know you are a young aspirant who has the spirit to save our Earth from these plastics. But if not, watch this video and come back here.
What's up, guys? Have you seen the video? Did you get some insights on how our future would be like if this worst scenario keeps on going? It's already too late guys so let us do something before it becomes a huge crisis as shown at the beginning of the video. You can reduce the amount of trash you produce easily even during your college life. I'm sure you'll be sceptical at this moment because at this age we are most likely to be undisciplined. Like opting for the junk foods over the healthy ones, buying new clothes crazily than ever before, uses tons of makeup and other accessories and this list goes on. So you would think that is quite difficult to go for the Zero waste college life and you may even think you have to sacrifice a lot in order to live a lifestyle like this. Trust me, it is not the way you think.
So here are some tips to attain a Zero waste college life or a less trash lifestyle.
DISCLOSURE: This post may contain affiliate links, meaning I get a commission if you decide to make a purchase through my links, at no additional cost to you.
Zero waste college tips:
Clothing:
Do you know how much trash you are producing by buying new clothes now and then? The answer is a lot. Stop buying clothes unnecessarily. I know it sounds difficult but it is actually not. Before buying any new clothes check your wardrobe. You'll see more than half of your clothes are unworn. This is because most of the time you buy clothes because of the following reasons
It may be the newest trend.
Those t-shirts were in the offer.
You're heading to a party and you've no new dress to wear.
Keep this one thing in the mind. Always buy when it is really really necessary. Then you may think, I can't wear the same clothes again and again for the parties or any other special occasion as you have only 2 party dresses and 10 unused casual ones. In these times you can go for any of the options over here.
Have a good and wise wardrobe collection so you won't end up saying I've no clothes at all by seeing a cupboard full of clothes. For a good wardrobe collection, you must give it a thought to it. So before buying any new clothes, always ask yourself, do you really need this dress? If I bought this, how long do I wear this? Then buy accordingly.
Try to reuse your old clothes by turning them into something different. i.e., go for the DIY.
Remember the days when you exchange the clothes with your girl siblings? Do this with your friends while attending parties or for any other special occasions.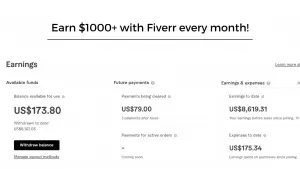 Food:
The next huge mistake we do is preferring outside food than the homemade. I'm not saying you should never buy from outside. I'm saying that try to reduce from 4 times a week to once in a week. If you love outside food like me, try to make it on your own. Pack your own lunch as much as possible. But yeah, if you're living in a situation and you cannot cook for yourself, that's fine. But all I'm asking you to do it wisely.
Use your own stainless steel containers for the food take-outs because they produce lots of trash.
While ordering your food, mention not to go with too much of packing.
Opt for your own stainless steel containers, straw and cutleries while having street foods as they provide the disposable plate and spoons which end up in landfills after using only for few minutes.
Have a reusable mug for your coffee and drinks to avoid the plastic cups.
Always carry a water bottle with the filter to avoid buying plastic water bottles.
Have a reusable bag for carrying all these or even to buy the snacks, fruits and vegetables to avoid the plastic bags.
Go for the nuts and other healthy snacks. Buy them in bulk as much as possible to avoid packing. If you are going for any other options, make sure to check whether its packing is compostable or not.
For your dorm:
Avoid buying new things for your dorm because you are going to be there for a temporary period only.
And only buy the things which are unavoidable which you would use daily.
Take the things which you have already at your home. If not, go for the second-hand ones from the thrift stores or from any of your friends.
Don't buy the unnecessary decor items for your dorm. If you really needed one, opt for DIY and other recyclable ones.
Personal care products:
Always choose the organic beauty products which come in the recyclable packing.
You can even choose the bar products than the bottled ones, eg: shampoo.
Use cloth napkins over paper towels.
Go for the menstrual cups.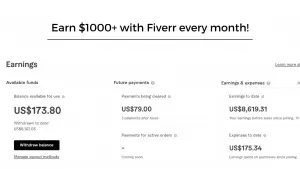 Notebooks:
Only use the recyclable notebooks. Before buying any notebooks, check whether you've any old unused notes or not.
Download ebooks and take notes on your tablet or phone rather than taking on the notes.
Buy the books from the old book stores rather than buying it as a new.
Pens:
Always go for the refillable ones. The big mistake I did at my college days is that using disposable pens. I was collecting them without throwing and end up collecting nearly 100 pens in the 4 years. So avoid the disposable pens and choose the refillable ones.
Calculator:
Before going for buying a new calculator check if you have any of it from your high school. Or else, buy from your seniors which they would never use it again. Donate your calculator once you complete your graduation because again you are never going to use it.
Exchanging gifts:
Choose the adventures and life experiences like travelling places than spending your money on materialistic things. Explain it to your family and friends about your lifestyle they'll understand. You have to ask in order to get the things similarly you've to share your lifestyle to your closed ones to make the things easy for you to attain Zero waste. This may even end up impacting others. So why not share your zero waste college rituals with your friends?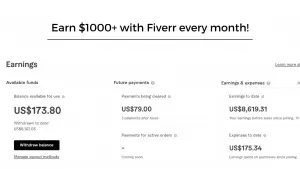 Conclusion:
Compost all the compostable items, reuse and recycle as much as possible. Ask your campus to do the composting and recycling program if they don't have one. Form a community and make an impact and help them to become a Zero waste college campus. This is the right age to achieve anything in your life. Go forward and live a sustainable life.
If you like this article, share this with your zero waste college friends to help them out or anyone who would love to get into this lifestyle.
Check out DIY Zero Waste Bath Powder
You may also read:
Zero waste hair care routine – Minimalism
Zero waste skincare routine for healthy glowing skin
Get rid of dark circles – Natural & Zero waste way!
Homemade Moisturizers for dry skin in winter
DIY Lip Balm: Natural & Zero Waste
Orange peel powder – DIY, Skin & Hair Benefits
Rose petal powder – DIY, Benefits for skin and hair
Zero waste school supplies and tips
Sustainable fashion Guide | Top 9 Ethical clothing brands
Zero waste Christmas – A sustainability guide
Zero waste valentine's day ideas
10 easy Zero waste swaps you can make today
Composting at home | How to make compost?
DIY Air Fresheners – Zero Waste & Homemade
Natural mosquito repellents that actually works!
Sustainable Alternatives to Tissues
How to use soap nuts for laundry? | 3 different ways
Bio enzyme-All purpose cleaner (DIY, FAQ & Zero Waste)
E-waste: Reuse, Repair, Recycle – towards zero waste
How landfills affect our environment?
What do you do with old plastic? | Zero waste living
Tips to turn waste into something useful at home
11 tips to conserve water at your home
5 Eco-Friendly Food Storage Containers & Cookware
8 ways to remove the pesticides from fruits and vegetables