In a world increasingly conscious of its environmental impact, the fashion industry has been under scrutiny for its unsustainable practices. From harmful chemicals used in production to exploitative labor practices and excessive waste, the conventional fashion industry has left a significant ecological footprint.
Hence, you are here to explore sustainable fashion to make changes in your wardrobe! But are you worried that you're limited with options when it comes to sustainable fashion? I can understand. So, I've done the research for you and created this series for you to help you pick the right clothes from ethical brands!
DISCLOSURE: This post may contain affiliate links, meaning I get a commission if you decide to make a purchase through my links, at no additional cost to you.
Sustainable Look for Women #1
Smocked Maxi Dress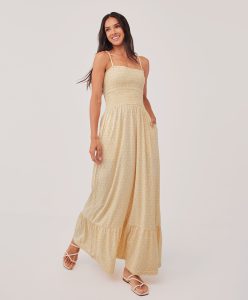 Who doesn't love a comfy maxi dress? You don't have to worry about shaving & matching. They are easy to maintain and give you that perfect feminine look! And they are versatile, you can wear it anywhere.
You can get this amazing Smocked Maxi Dress from Pact (One of my favorite eco-friendly clothing brands).
Use Code: WASTEFREECULTURE15 to get 15% Off on all the apparel from Pact.
And they have a variety of collections. Go check them out!
Sustainable Denim Jacket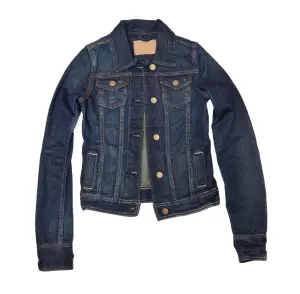 Sustainable Denim jackets are easy to layer and can be worn all around the year. They are environmentally friendly and don't wrinkle easily.
Personally, I love this Jean Jacket from Everlane. It's made of organic cotton with the use of microplastic-free dyes.
Layer this blue jean jacket with the above maxi dress with the cute Daffodil Daisy print 🙂
White Sustainable Leather Sneakers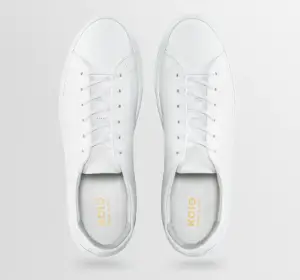 Pair your above look with these neat White Sustainable Leather Sneakers from Koio!
They are masterfully handcrafted using locally sourced leathers, suedes, and recycled materials. Koios are designed to look refined when dressed up with tailoring and feel cool when paired back with denim.
So give it a try!
Vegan Leather Handbag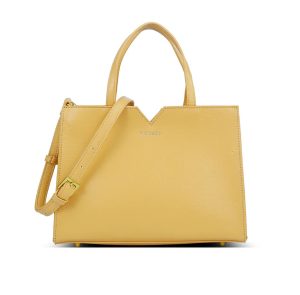 You will likely need to take a bag with you to take your reusable water bottle & cutleries 🙂 Check out this Mid-sized satchel from Pixie Mood which is made with 100% vegan leather.
By choosing vegan leather, you can purchase all your favorite bags guilt-free, while also ensuring that you stay fashionable!
What do you think about this sustainable look? Do you have any suggestions? Let me know in the comments!
Follow me in social media: