In the last post, we've seen how to make the Maggi masala at home? So as I mentioned in that post, today we're going to see how to make the homemade powdered spices. Here, I've added the recipes of garlic powder, Ginger powder, Onion powder, Amchur powder, Coriander powder, cumin powder, Fenugreek powder, Red chilli powder, Tomato powder, clove powder and turmeric powder. If you need any other powdered spice recipe, write in the comments.
Also, if you're interested to make the lay's potato chips at home, you can find the recipes of all 5 flavours of lay's here.
DISCLOSURE: This post may contain affiliate links, meaning I get a commission if you decide to make a purchase through my links, at no additional cost to you.
Why are we going for the homemade powdered spices?
It's really hard to get these powdered spices without the plastic packaging. Also, the store-bought spice powders may contain chemicals to enhance the colour or added sawdust for the quantity. So try to stay out of them as much as possible. And go for the homemade powdered spices.
But if you're able to get these spice powders package free or in sustainable packaging, how do you know that they are pure and not adulterated? There is a way to find that.

How do you detect adulteration in the spices?
Take a transparent glass of water and add some spice powder to it. If it's pure, the powder will not float instead they sediment at the bottom. But if it contains another substance like sawdust, the sawdust will float on the surface of the water. From this method, you can able to know whether the spices which you're buying are pure or not.
How to make powdered spices at home?
Before going to the recipes, just a heads up, always dry your spices well to get rid of the water content completely. And before grinding the spices make sure your blender is completely dry without any water. Also, use only dry spoons while using these powdered spices. These 3 are essential to follow or else your powdered spices will be spoiled.
While sun drying if you're worried about the dust, you can close the plate with clean muslin or cotton cloth to cover the spices.
Also, don't use a coffee grinder because you don't want your coffee to smell like spices. Go for the blender which you use for your cooking something like this.
Storage:
Store them in the airtight containers and place them at the room temperature. These powdered spices won't be spoiled when you've done the recipe right. But they may tend to lose their aroma as the months pass away. So, try to stick with 6 months. Now, let's get into the recipes.
Garlic powder:
Take some fresh garlic cloves and remove the outer skin.
Chop them into 2 to 3 pieces and spread them in a plate.
Sundry these garlic cloves for 3 to 4 days. Make sure they are dried properly.
Once they turn to the crispy texture, grind them into a fine powder using the

blender

. Filter it to remove the large pieces, you can either grind them again or just use them in your cooking where you use the garlic cloves.
Ginger powder:
Wash your ginger properly to get rid of the mud or any other residues.
Peel the skin off and wash it again.
You can either grate or cut the ginger into smaller pieces and spread them in the plate.
Sundry them around 3 to 5 days.
Once they are dried completely, grind with them with the blender. And store it in an airtight container.
You may also read Lay's chips recipes – Homemade & Natural
Coriander powder:
We can make the coriander powder in 2 ways.
Either you can sundry for 2 days or roast the coriander seeds in a low flame without turning them into black.
Then turn them into a fine powder by grinding them.
Onion powder:
Take off the stem and remove the peels of the onions completely.
And chop them into small pieces and place them in a plate. Make sure they are not touching each other.
Dry them under the Sunlight up to 4 days. If they didn't dry completely because of the colder climate just dry them for another 2 days.
Add the dried onion slices to the blender and make it to a fine powder.
Amchur Powder:
Amchur is nothing but dry mango powder. For this, you should choose only the unripe mangoes.
Wash the mangoes well and peel the skin of the mangoes carefully.
And then peel the inner flesh of the mangoes similar to the potato chips.
Take these peels in a plate and dry under the sunlight for 3 to 5 days.
Once they get into the crisp texture, grind them and store in the airtight container.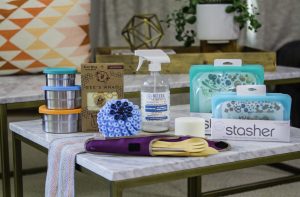 Tomato powder:
Wash your tomatoes with water and pat dry.
Remove the stem and cut them into thin slices
Sundry it from 3 to 5 days.
Once they dried completely, grind them to get a fine tomato powder.
By this way, you can prepare the tomato powder without a dehydrator.
Cumin powder:
Cumin powder is also known as jeera powder which can be prepared easily by the cumin seeds.
Just roast mildly the cumin seeds in the low flame and cool it to the room temperature.
Once they are cooled down, take them to the blender and grind them.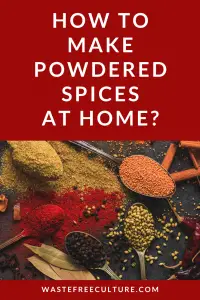 Fenugreek powder:
Similar to the cumin powder, just roast the fenugreek seeds in a low flame until it turns to a golden brown.
Bring the seeds to the room temperature and then turn them into a fine powder.
Read Indian masala recipes with their health benefits – Garam masala, Curry masala and Chaat masala
Clove powder:
Roast the cloves in the medium flame without turning them black.
Once it's cooled down grind them using a blender. Your clove powder is ready.
Turmeric powder:
I'm sure you have some leftover raw turmeric from the festival (Pongal – one of the Indian festivals). That way you're using them which are about to go waste. If you don't have them, no worries, buy fresh turmeric from the farmer's market.
Wash them thoroughly and cut them into small pieces.
Dry them completely under the sunlight. Once they turned brown, grind them into a fine texture.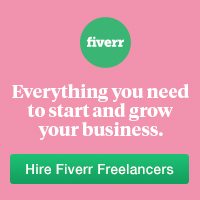 Red chilli powder:
Ingredients:
Red chillies – 100g
Kashmiri red chillies – 100g (Gives bright red colour but they are less spicy)
Corrainder powder – 20g (Optional)
Cumin powder –  20g (Optional)
Fenugreek powder – 20g (Optional)
Instructions:
If you really need to add more spice to our DIY chilli powder, add an equal amount of red chillies as well as Kashmiri red chillies. If not, use more Kashmiri red chillies.
Coriander, cumin and fenugreek powders can add a great flavour to our red chilli powder. But they are optional, it's up to you.
Take both the chillies and remove the stem part.
Roast them separately and grind them in the

blender

.
Filter it and mix this with the other mentioned powdered spices if you're going for them.
I hope I've covered all spices. Let me know if I left anything in the comments.
Read Indian masala recipes with their health benefits – Garam masala, Curry masala and Chaat masala
Follow me in social media: