Do you love shopping? And are you struggling to reduce that in order to live a sustainable life? Then you're in the right place. Personally, I've seen people struggling with their shopping attitude because few people always end up buying something unwanted only because it was on the sale or in the trend. Later that thing will sleep for years on the cupboard untouched. The other few say that they have no clothes despite having more clothes in their wardrobe. This usually happens when they are poor at choosing clothes. And we have all heard about sustainable fashion these days. We should be conscious of what we wear. While shopping, we should not only check whether the clothes look and feel good. But also you've to see where it is from and how it Is made and how and where it'll end up after its life? Sounds like lots of work?
Actually, it's not. I'm here to help you find some good ethical clothing brands out there so that you can make an easy decision. But before going to that, you've to know a few things like what is Sustainable fashion and how to practice sustainable fashion with what you have?
DISCLOSURE: This post may contain affiliate links, meaning I get a commission if you decide to make a purchase through my links, at no additional cost to you.
Sustainable Fashion Guide:
I'll say it in a simple way so that you can understand what it is easily.
Sustainable fashion is nothing but manufacturing clothes and other accessories in a sustainable way like:
Using sustainable raw materials or recycled or deadstock clothes (clothes which are in good condition but unworn for years) in order to prevent more new clothes from being manufactured.
Uses less water in the production of clothes by going for sustainable alternative fabrics.
Going for renewable energy to power the fashion industry and transportation (this not only includes exporting and importing clothes after being manufactured but also the times when the raw materials are transported from one place to another before manufacturing).
Providing correct wages and a better environment for the employees who work in the industry.
Sustainable packaging using recycled paper bags/ cardboard boxes or plastics (when absolutely necessary)
Manufacturing the clothes without harming or killing animals.
This doesn't stop here. Ask the following questions to understand sustainable fashion in depth.
How often do we buy our clothes? because the more you buy there is a need to produce more.
How well are we using clothes for the long run?
Are we just buying unwanted clothes and dumping them in the cupboard leaving them unused?
Do you know in the UK alone, 46.7 billion worth of unused clothes are in the closet and the US alone produces 2.1 billion tons of waste on clothing annually? So, each and every one of us should do our little bit to make a huge impact.
Why are we going for sustainable fashion?
The fashion industry alone emits 10% of the global greenhouse gas and produces 20% of global wastewater. It may not sound alarming but it is.
Most of our clothes are made in plastics like Polyester, Acrylic, Nylon, and polyamide. So while doing laundry the microplastics will be released from our clothes. You heard me correct. A load of clothes in the washing machine could shed up to 17 million microfibres. FYI, microfibres are nothing but a type of microplastics. And those microfibres lead to the ocean which harms sea animals as well as humans by entering into our food chain. The problem is that these microfibres are thinner than our hair and there are no systems in our washing machine to trap them to prevent them from entering our water system.
Plastic is not only the reason for waste due to the fashion industry. There are other factors that contribute to fashion waste like energy that is used to manufacture new clothes, water used in the process, discarding materials due to the small blunders in the color or design. Hence we've to decide wisely from now on to avoid these kinds of waste. But how? It's easy, read further to know more.
How to practice sustainable fashion as a consumer?
We can practice sustainable fashion in many ways. Here are a few easy tips that you can follow as a consumer.
Wear what you have:
Don't buy too often. Stop buying new ones all the time. Only go for the new when it is really necessary. I come into this category. I used to buy more clothes in my teenage but not now. My crush over new clothes just faded away as time goes. Now I only buy clothes when they are really necessary. I purchase once or twice a year. I've been using my 2 pairs of jeans for almost 7 years.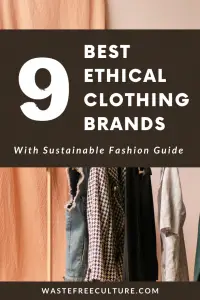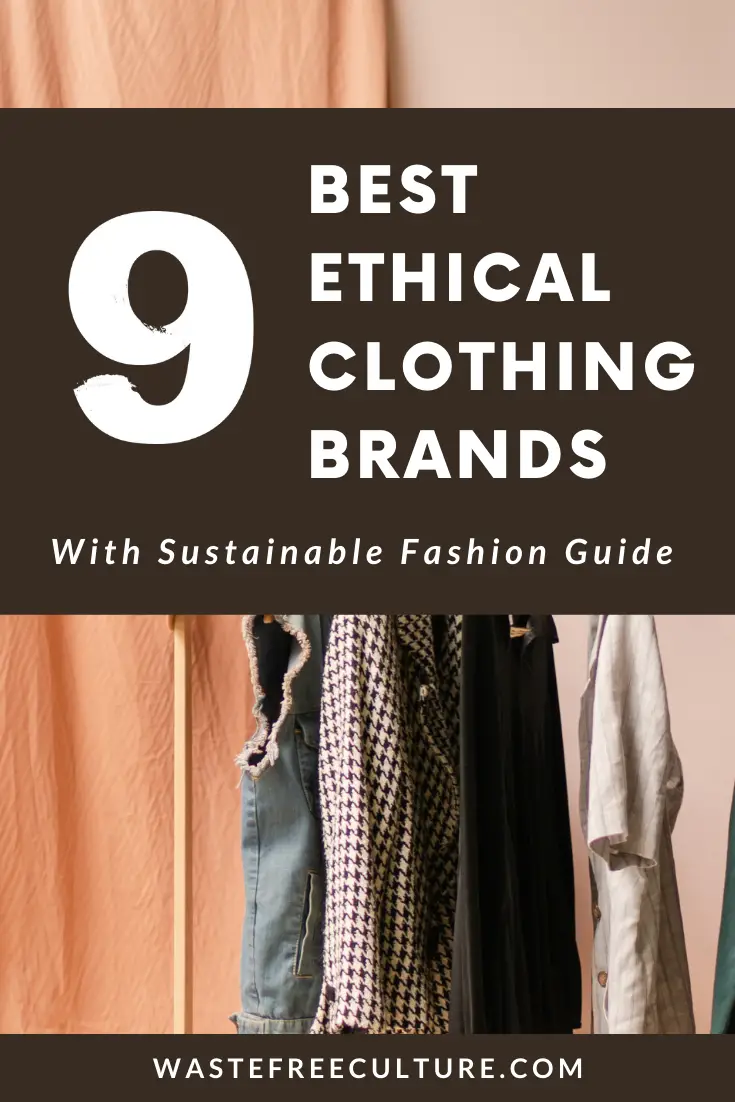 But also in order to last longer, you should check a few things before purchasing your clothes. Always choose the quality ones. Even though we get more clothes on a bazaar at a very low price, it won't come for years. I've faced this issue, especially with my footwear. I bought a cute pair of footwear at just 200 rupees in a bazaar. But unfortunately, it did only come for 10 uses, then the sole of the slipper just came off. Similarly, with my shoe, it hurts my toe and ankle and I couldn't even imagine wearing that again because it caused a lot of pain and swelling. And the color of the clothes fades away in just a few washes. So, from then on I've started buying only the branded ones which come for years.
Minimalism:
Minimalism is similar to the above one. Here we'll try to have our dress count in a less number. I'm the one who wears only 2 pairs of jeans (Black and Blue which I mentioned before) alternatively for all of my tops. Similarly, 2 stoles that go with all of them.
Try to mix things up like match or switch the bottoms of 2 different dresses. Of course, it should not look funny. As always use your creativity and spice things up without looking absurd.
No harm to animals:
We should not harm or kill some animals in order to wear a beautiful fur dress. But even if we find the ones that don't involve any killing of animals, we may end up buying the ones which have plastic in them. So, it is really hard to find a balance here.
Go for fabrics like organic cotton, hemp, linen (made from the flax plant), pinatex (natural leather made from pineapple leaves), or leather made from mushroom and Tencel (made from pulp). By choosing these kinds of fabric we're avoiding both plastics and animal cruelty in what we wear.
I've heard a farmer is producing jeans from the skin of Banana which is great because we're not only producing vegan products but also using the skin of bananas which definitely ends up in the landfills if not composted. Hence it's a great innovation.
Donate:
In our home, we donate our clothes to charity or needy people when we're no longer using them (mainly due to size issues).
Give a new life:
When the clothes are worn out, we cannot donate to others. At those times, my mom cut them into pieces and use them as a cleaning towel. I tend to follow that now. We use clothes until they cannot be used further. Recycle or upcycle the clothes you have and use them till the end of their life.
Buy local-made:
You can also reduce your carbon footprint by buying locally. This is because transporting or distributing causes more carbon emissions thus increasing your carbon footprint. So, buy local as much as possible.
There are many things when it comes to sustainable fashion. Choose the ones which are more aligned to your goals because sometimes it is hard to get them all together in a single product. If you get to follow them all, that's great. If not, don't worry we can make changes slowly and steadily.
So, before making your purchase, try to keep the above list in your mind. This is all about Sustainable Fashion!
Now I'll guide you by making you aware of some of the ethical clothing brands which are already on the sustainable path and the ones which are moving towards it.
9 Ethical clothing brands around the world:
VETTA is a unique brand that produces mini capsule wardrobes. Each capsule consists of 5 pieces that can be shuffled and matched with one another to create 30 different kinds of outfits. So, by using their capsule we save time, money as well as prevent the unworn clothes that end up in the landfills. But if you're not interested to buy their entire capsule you can always choose individual pieces from them. Also, you can even create your own capsule with their custom capsule option.
Their factories use 70% of their energy from renewable resources i.e., solar power. Their primary fabrics are sustainable like Tencel, Organic cotton, and deadstock fabric. Not only that but they also use 100% recycled materials for the packaging. Awesome, isn't it?
There is a myth when you're going for sustainable fashion you've to sacrifice the style and the color. This is not the case in VETTA. Here, you can able to get a wide range of collections with more colors and not just black or white. Do check out their collections to know their style.
Pact is a sustainable fashion brand that uses Organic cotton, has zero harmful chemicals, and uses less water. They are also recycling products. As I told you before, they are using 100% organic cotton which is grown without fertilizers. They are not only sustainable but also soft and comfortable to wear.
They have a wide range of collections like sweatshirts, hoodies, boxers, underwear for Men, from leggings, pants, tops to maternity clothes for Women and sleepwear, underwear, tops, and bodysuits for Kids and Babies.
Use Code: WASTEFREECULTURE15 to get 15% Off.
Alternative apparel:
They are great at recycling plastic bottles to use in their fabrics. In fact, 1.8 million plastic bottles are recycled by them annually. They are only using Low-impact dyes, biodegradable fabric softeners. Not only that, Alternative apparel uses 60K lbs of organic cotton annually over conventional cotton.
By their Eco-friendly packaging, they are saving 2,100 trees, 860k gallons of water and preventing 400 cubic yards of landfill and 120 tons of carbon dioxide emissions. Isn't that great?
They've garments for both men and women. Also, they're also providing accessories like headwear and bags.
Naturals Inc not only concentrates on style, comfort, and sophistication but also on sustainability. They're in the field for around 20 years and provide great customer service by guiding you to find the right clothes that fit your style. They are known for their simplicity and elegance. They also feature the collections from Eileen Fisher, Three Dots, Raffaello Rossi, and Chan Luu.
Mexicali Blues are known for their colorful, bright, and fun clothing and jewelry. They give importance to the World's culture. Here, you can find clothes, accessories, and home goods like décor items, lighting, etc. They provide clothing for both men and women in the boho style. You can also find apparel for kids. Their products are directly bought from the artisans and not middlemen and thus helping and providing the price that the suppliers expect without bargaining.
Not only their products are sustainably made but also their packaging materials. Yes, they are using recycled materials in the packaging. Do you know that they donate their 1% of sales to the transparent groups in the countries that they do business in? So far they've donated $500k to the causes in their journey of 30 years. To know more about them, check this out. And you can find their collections here.
People Tree:
People Tree is the pioneer in Sustainable fashion hence it started in 1991. Their dedication to the principles of fair trade, covering fair wages, good working conditions, transparency, environmental best practice, and gender equality earned the label 'World Fair Trade Organisation product'. And they're the first fashion company to get this. Their products are made from organic cotton, TENCEL Lyocell, and wool are made using traditional artisan skills such as hand weaving, hand knitting, hand embroidery, and hand block printing.
People tree is completely for women. You can find jumpsuits, knitwear, leggings, coats, Tops, jewelry, etc.
Nike:
The brand is self-explanatory. There is no need to introduce them. Do you know now Nike is a part of sustainability? Yes, Nike has decided to take initiative to reduce the emissions from their industry to zero by 2050 to fight climate change. They are planning to use 100% renewable electricity by becoming a member of the United Nations Global Compact. For the start, by 2030 they are agreeing to reduce the emissions by 30% within the industry.
Levi Strauss & Co:
Levi's follows production techniques that use far less water than traditional methods. For them every drop of water matters. They are constantly striving to create sustainable denim by cutting down the water by using more than 20 water-saving finish techniques. So far, they've saved more than 1.8 billion liters and recycled more than 129 million liters of water.
Their future goal is to reduce 96% of the water used in the final stage in the making of a pair of jeans. And they are planning to make 80% of all Levi's products using Water<Less innovations. Not only this, but they are also taking many measures like growing quality crops for their cotton to move towards sustainability.
Elwood Clothing has clothing lines for both men and women. They are known for their vintage style of clothing. They only use sustainable materials in their products. And the best part is that the Elwood clothing offers a Worn On Dating Guarantee. i.e., when any of their product falls apart for any reason, they will repair or replace it for you for free. And thus we can prevent more clothes that end in landfills due to minor damage.
I know these sustainable brands are quite expensive but no worries, I'll share some affordable sustainable fashion brands in my upcoming post.
So where do you buy your sustainable clothes?
Are you surprised how clothes impact our environment? Let me know in the comments.
Follow me in social media: