Roses are used from the ancient days for their fragrance, beauty, and medicinal values. They are known for their diverse applications. Roses are the queen of flowers and the symbol of love and beauty. In the olden days, queens take a milk bath with roses in them. It moisturized their skin and gave supple soft skin with a pleasant body fragrance.
In the market, we come across different brands of rose powder that can be used for the beauty routine. But the problem is that they add additives for attractive color and fragrance which are harmful to us.
Do you know that we can prepare the rose petal powder all by ourselves without any additives?
Let's dive in to know more!
DISCLOSURE: This post may contain affiliate links, meaning I get a commission if you decide to make a purchase through my links, at no additional cost to you.
How to choose the roses for our DIY rose powder?
Always choose the ones which are free from pesticides. If you are not sure about that, no problem.  Wash well before using the roses for the recipe.
If you're growing them on your own, no worries about the chemical fertilizers. But make sure to pluck them in the early morning for the best results.

Red roses

will give you a pink tint. So, if you need that pink color for your blush & DIY lip balm, go for the dark red ones. The pink ones also give a pale shade.
DIY Rose petal powder recipe:
Wash the rose petals thoroughly with water to remove any residues.
Dry them in a shady place as the sun drying reduce their beauty benefits.
Once they are completely dried, grind them in the

blender

to make a fine powder.
Store this rose powder in an airtight container.
Again, the color of the rose petal powder depends on the color of the roses you've used. Hence don't worry about the color. Just look at the benefits that roses have to offer your skin and hair.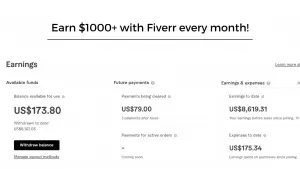 Can we use rose powder daily?
Since we're preparing our rose powder by ourselves, we know there will be no additives in it. So, it's safe to use them on a daily basis.
Read the benefits of Rose petal powder for skin & hair here.
What are you going to do with the DIY rose petal powder? Share your unique ideas with us!
You may also read:
Orange peel powder – DIY, Skin & Hair Benefits
Zero waste skincare routine for a healthy glowing skin 
Zero waste hair care routine – Minimalism
Get rid of dark circles – Natural & Zero waste way!
Homemade Moisturizers for dry skin in winter
Homemade deodorant – Complete natural
DIY Lip Balm: Natural & Zero Waste
Henna for hair – benefits and its recipe
DIY Air Fresheners – Zero Waste & Homemade
Natural mosquito repellents that actually works!
Sustainable Alternatives to Tissues
How to use soap nuts for laundry? | 3 different ways
Bio enzyme-All purpose cleaner (DIY, FAQ & Zero Waste)
Zero waste living for Beginners
Zero waste school supplies and tips
Sustainable fashion Guide | Top 9 Ethical clothing brands
Zero waste Christmas – A sustainability guide
Zero waste valentine's day ideas
Tortilla chips recipe – Fried & Baked version from Tortilla
Hot Chocolate Recipe – Homemade & Zero Waste
Chocolate chip cookies recipe – Vegan | No Oven
Authentic Homemade Hummus recipe – Healthy & Zero Waste
Zero Waste Snacks – Healthy Options
Zero Waste Junk food – Tips and Ideas
Homemade Mayonnaise Recipe – With & Without egg
Tomato Ketchup Recipe – Homemade & Zero Waste
How to make powdered spices at home?
Remove stains from white & coloured clothes – Zero Waste
10 easy Zero waste swaps you can make today
Pizza boxes: Compost or Recycle?
Composting at home | How to make compost?
E-waste: Reuse, Repair, Recycle – towards zero waste
How do landfills especially plastics affect our environment?
What do you do with old plastic? | Zero waste living
Tips to turn waste into something useful at home
11 tips to conserve water at your home
5 Eco-Friendly Food Storage Containers & Cookware
8 ways to remove the pesticides from fruits and vegetables
Different Types of Plastic Waste & Plastic Recycling