Today we are going to talk about soap nuts. I know you guys might come across this word when you've decided to go for the zero waste lifestyle. They are merely berries and they are also known as reetha or Indian soapberry or washnut. The soap nuts come from a tree called Sapindus mukorossi which are found in India as well as Nepal.
So, what can you do with these soap nuts? From the word Soap nut, you can understand it can be used as soap. It is a natural foaming agent which is mainly used for washing clothes. In ancient India, they are combined with Shikakai, Amla and other natural ingredients to make a shampoo. Even we people are using them till today.
By this, you'll understand that the soap nut or reetha is used as a good cleansing agent. Now the question is how are we going to use them to do our laundry?
Actually there are 3 ways to do that but the only ingredient we need is that the soap nut for all these 3 methods.
Note: Always go for organic soap nuts.
DISCLOSURE: This post may contain affiliate links, meaning I get a commission if you decide to make a purchase through my links, at no additional cost to you.
Method 1: Detergent liquid
Personally, I follow this method.
Take 10 to 15 soap nuts and remove the seeds from them. This is because it will produce less foam when they are with their seeds.
Break them with the help of a hammer to remove the seeds. It works great.
Now boil 4 cups of water and add the shells of it to the boiling water.
Stir the liquid occasionally for 5 to 8 minutes in the high or medium flame.
When it starts boiling stir it again then reduce the flame to low.
Leave this for another 20 minutes and stir the liquid when needed.
Switch off the flame and cool the liquid at room temperature.
Strain and then transfer the liquid to any container and store it in the refrigerator.
Now your detergent liquid is ready for your laundry. Don't worry about the odour, it just smells like the fruit. The advantage of going for this method is that you can reuse those soap nuts again and again till it becomes slushy. i.e., it comes for 4 to 5 times. And finally, you can throw them in your composter.
Check out DIY Zero Waste Bath Powder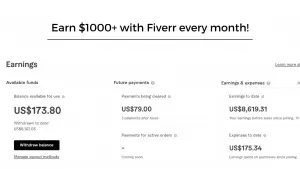 Method 2: Using soap nuts with drawstring bag
All you have to do is to take 6 to 7 nuts and put them in the soap nuts laundry washing or drawstring bag. It usually comes with your soap nuts, so not to worry. If you cannot find them you can always make your own cotton cloth bag and close it tightly as that of the drawstring bag.
Put the bag in your washing machine with your clothes which needed to be washed.
Set the timer and other options as you would usually do. Then you are all set to go.
You can reuse these soap nuts for 7 to 8 loads by following the same procedure which I mentioned above.
Method 3: Detergent Powder
Take a handful of soap nuts and grind them in your coffee grinder or any blender till it becomes a fine powder.
Store it in an air-tight container and it comes for months without storing it in the refrigerator.
The only disadvantage of this method is you can use those nuts only once. i.e., it cannot be re-used, unlike the other 2 methods.
You can opt for any one of the methods which are most preferable to you.  From my experience, I'll say that it makes my clothes super clean and doesn't leave any odour in any of my clothes.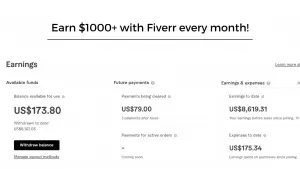 Few things to know about Soap nuts:
They are just berries and all-natural so there is no harm in using them.
According to scientists, it also kills bacteria.
It can be composted.
If you are washing your clothes with hard water, make sure to increase the count of soap nuts or hot water will do the job well.
By using soap nuts you're reducing so many plastic bottles and covers which are used in packing for these detergent powder and liquid. You are not only going zero waste but also saving yourself from harsh chemicals which are used in these commercial detergent powder and liquid. So think twice and go for the natural alternatives like the soap nuts. If you have any other options feel free to share with us so that ourselves and our readers will be benefitted.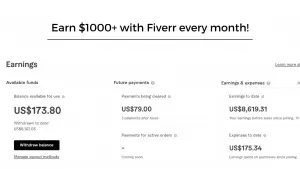 Make sure to share your experience with soap nuts in the comment section below and don't forget to mention your favourite method.
You may also read:
Bio enzyme-All purpose cleaner (DIY, FAQ & Zero Waste)
Remove stains from any coloured clothes naturally!
DIY Air Fresheners – Zero Waste & Homemade
Zero waste hair care routine – Minimalism
Zero waste skincare routine for healthy glowing skin
Get rid of dark circles – Natural & Zero waste way!
Homemade Moisturizers for dry skin in winter
DIY Lip Balm: Natural & Zero Waste
Orange peel powder – DIY, Skin & Hair Benefits
Rose petal powder – DIY, Benefits for skin and hair
Zero waste school supplies and tips
Sustainable fashion Guide | Top 9 Ethical clothing brands
Zero waste Christmas – A sustainability guide
Zero waste valentine's day ideas
10 easy Zero waste swaps you can make today
Composting at home | How to make compost?
Natural mosquito repellents that actually works!
Sustainable Alternatives to Tissues
E-waste: Reuse, Repair, Recycle – towards zero waste
How landfills affect our environment?
What do you do with old plastic? | Zero waste living
Tips to turn waste into something useful at home
11 tips to conserve water at your home
5 Eco-Friendly Food Storage Containers & Cookware
8 ways to remove the pesticides from fruits and vegetables