If you're a regular reader of my blog posts, you may know that I'm a huge fan of Ancient Indian beauty remedies. If not, check out this to know about me. We Indians are blessed to have the medicinal or herbal plants and trees grown in our country and so they are easily available to us. Why going for commercial beauty products which have loads of chemicals in them when we've everything in our country to treat our skin and hair healthily to make it beautiful? Today we're going to see what our Indian plants, seeds, herbs do wonders to our skin. Yes, I'm going to share an ancient herbal bath powder recipe which is nothing but Nalangu Maavu – zero waste bath powder.
Don't worry, I've given the ingredient's names in English too. So that you can translate it into your language with the help of the google.
You should not only treat your facial skin but also the overall skin which is the largest organ of your body. By using this zero waste bath powder, you can treat your whole skin with fewer efforts. We all bath on a daily basis, so why don't we replace the body soap and use this Nalangu Maavu to treat your skin in less than 15 to 20 minutes in a day?
DISCLOSURE: This post may contain affiliate links, meaning I get a commission if you decide to make a purchase through my links, at no additional cost to you.
Nalangu Maavu Recipe – Herbal Zero Waste Bath Powder:
Ingredients:
Amla powder – 100g
Artemisia pallens/ Marikolundhu – 50g
Babchi seeds/ karboga arisi – 100g
Chickpeas – 100g
Cucumber seeds – 100g
Green gram – 100g
Hibiscus flower – 100g
Holy basil/ Tulsi – 50g
Liquorice/ Adhimadhuram – 50g
Neem leaves – 50g
Nut Grass/ Purple Nut Sedge/ Cyperus Rotundus/ Korai Kizhangu – 50g
Orange peels – 100g
Rose petals – 100g
Senna auriculate/ Avaram poo – 100g
Vasambu/ Sweet flag/ Acorus calamus – 50g
Vettiver/ Cuscus grass/ Chrysopogon zizanioides – 50g
White turmeric/ Curcuma zedoaria/ Poolan Kizhangu – 100g
Wild turmeric/ Kasthuri Manjal – 200g (Skip this for boys)
You can easily get these ingredients in the nearby herbal or ayurvedic store (Naatu Marandhu Kadai).
Instructions:
Don't try to buy everything on the list. When you buy oranges, you can, of course, use the peels from them instead of buying the peels separately. By this way, you're using those orange peels. Also, I've heard from people, sometimes, they mix the peels of sweet lemon with the orange peels. So, just try to collect the orange peels by yourself instead of buying.
Also, it works with rose petals, neem leaves, tulsi, amla and hibiscus flowers. If you've any of these plants or trees, pluck from them instead of buying.
Our ancestors have these plants and trees around their house so they can just pluck the leaves or flowers from them and put them on their skin and hair to make them beautiful. By this way, they followed all these ancient beauty remedies effortlessly.
Okay, let's get into the recipe of Nalangu Maavu – the zero waste herbal bath powder.
Sundry the above-mentioned ingredients except for neem leaves, tulsi and rose petals as they tend to lose their nutrients in the sunlight.
Once they are dried completely, collect them together and give it in the local mill to get them powdered.
Application:
Just take 2 to 3 tablespoons of Nalangu Maavu and make it a paste with the water.
Then instead of the body soap apply this paste all over your skin and wait for 3 to 5 minutes for the maximum results.
And wash off the Nalangu Maavu with the water.
You don't need to use body soap again.
Storage:
Store this in the airtight container. It comes around a month or two if they are properly dried during the process and stored well.
Benefits of using these ingredients in the zero waste bath powder:
As always let's look into the role of each ingredient in the Nalangu Maavu to make you understand how it does miracles to your skin.
Amla powder:
We all know the miraculous benefits of amla. Whether you're taking it internally or externally, it provides great benefits to your body.
Amla powder is rich in vitamin C, so it not only creates a glow to your skin but also keeps your skin young by fighting the free radicals.
It cleanses and adds a brighter look to your skin.
It is also known to fight the acne very well.
Artemisia pallens/ Marikolundhu:
It softens your skin.
Provides you with acne-free skin.
Babchi seeds/ Karboga arisi:
Babchi seeds are even great at treating vitiligo.
They treat hyperpigmentation.
It boosts the collagen production and thus keeps your skin smooth and prevents the sagging and wrinkles of the skin.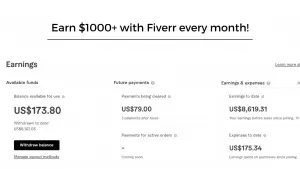 Chickpeas:
Chickpeas are used in the form of powder and they are nothing but the besan or gram flour.
Chickpea acts as a pH balancer and balances the sebum production of your skin.
Treats inflamed skin.
They are not only good at treating acne but also prevent wrinkles.
It reduces dark spots and gives you a young look.
Cucumber seeds:
We all use the cucumbers to treat our tired eyes but do you know that its seeds, in particular, are good for your skin health? More than the flesh of the cucumber, its peels and seeds hold most nutrients. Cucumber seed oil is generally used as a moisturizer.
It keeps your skin hydrated.
Cucumber seeds can treat the sunburn.
It is also known for its cooling and soothing effects.
Cuscus/ Vettiver:
Have you got any chance to smell the vetiver? They smell too good that you don't need perfume or deodorant anymore. Our ancestors used this vetiver in their bathing ritual which not only makes them smell good but also the bathroom after their bath. Yes, you don't need an air freshener when you use the vetiver 😉
With its aroma, it improves your overall mood and acts as a natural perfume or deodorant.
Reduces the scars on the skin.
Treats inflammation.
Due to its anti-ageing property, you always look young and beautiful.
Green gram:
When I was a baby, my mom baths me with the green gram flour. I've heard people may go for either besan flour or green gram flour or combined them together to bath their babies. Few gone to some extent and prepared to treat their babies skin from childhood with this Nalangu Maavu.
Green gram is also known as moong dal which are good at exfoliating the skin by removing the dead skin. Even the body soaps won't do that. I know that we shouldn't exfoliate our skin on a daily basis but the green gram flour acts as a mild exfoliator.
They are good at removing the facial hair and that's why they use these besan or green gram flour to the girl babies. So that they won't face these facial hair issues in their lifetime.
Fights tanning and acne.
Cleanses the pores of the skin very well.
Hibiscus flower:
Hibiscus flower is not only used in the hair beauty treatment but also for the skin.
It is a great natural moisturizer.
Hibiscus flowers soothe your skin by its antioxidant and anti-inflammatory property.
It enhances and brightens your skin colour.
This flower keeps your skin tight and supple.
Holy basil/ Tulsi:
Tulsi is considered as holy and used in many rituals. Let's look into its skin benefits.
It's a great natural skin toner.
Treats the acne.
Keeps your skin young and beautiful.
Improves skin complexion.
Liquorice/ Adhimadhuram:
Liquorice removes the dark spots and scars on your skin.
It not only prevents your skin from the sun damage but also the damage caused by the UV rays.
This also helps to prevent wrinkles.
It is known to brighten your skin. Yes, it treats hyperpigmentation.
Liquorice is great at treating acne.
It also reduces your body and facial hair when applied in the roots of the skin (Only in the absence of hair). If you're really interested in getting rid of your facial and body hair, check out my skincare routine where I've shared the natural homemade recipe to get rid of your facial hair.
Due to its anti-inflammatory property, it treats your inflamed skin.
I personally use this liquorice face pack which gave me awesome results. You can find that face pack recipe here.

Neem leaves:
Neem leaves do wonders to both skin and hair.
It cleanses your skin.
Neem leaves have the antifungal property to keeps your skin healthy.
Great at curing pimples.
Acts as a natural moisturizer.
Nut Grass/ Purple Nut Sedge/ Cyperus Rotundus/ Korai Kizhangu:
Yes, the nutgrass has more names😉 It has more medicinal values for our skin and body.
It reduces the ageing effects of the skin.
Lightens the skin tone. You may even find the powdered nutgrass extract in many commercial skin whitening creams.
The nutgrass treats rashes, inflammation, itching and other skin infections.
Orange peels:
To know the benefits of the orange peels for skin and hair, click here.
Rose petals:
You can find the beauty benefits of rose petals over here.
Senna auriculate/ Avaram poo:
This is a kind of a flower which helps in removing black spots.
It improves skin complexion to the next level.
Sweet flag/ Acorus calamus/ Vasambu:
The sweet flag usually given to the babies to treat stomach ailments and for the voice clarity. Not only that it has more medicinal values like treating asthma, cough, fever, improves memory and much more.
It moisturizes the skin.
Keeps your skin healthy and beautiful.
White turmeric/ Curcuma zedoaria/ Poolan Kizhangu:
It differs from our regular yellow turmeric and it stains less when compared to the regular ones.
White turmeric treats the inflamed skin.
It is loaded with antioxidant property and fights acne and pimples.
White turmeric also reduces the scar marks caused by acne.
It treats other skin infections with its antiseptic property.
Wild turmeric/ Kasthuri Manjal:
We're familiar with the wild turmeric. They make you beautiful without staining your skin to yellow. FYI, wild turmeric and white turmeric are different.
They are known for their antibacterial property and fights acne and pimples.
Get rids of the facial hair.
Lightens your skin tone.
Reduces skin tan.
Acts as an antiaging property and keeps you young.
Removes the dark spots.
And the list of their benefits just goes on… Look at these wonderful and ever-ending benefits of the ingredients in the Nalangu Maavu. I think no one will ever go for the body soaps once they try this zero waste bath powder – Nalangu Maavu.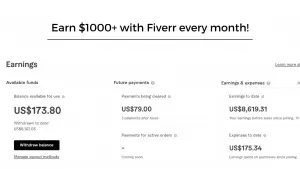 As I always say, we've everything in our country for treating our skin and hair with our powerful beauty regime!
To know about my skincare routine, click here.
You can find my hair care routine here.
To know the benefits of Henna for hair, click here.
See the wonders our nature gives to us! If we take care of our nature, I'll automatically take care of us! What do you say?
Frequently Asked Questions:
Can boys/ men use this Nalangu Maavu?
Yes, of course, but don't include the turmeric in the above-mentioned zero waste bath powder and you're ready to use.
Do I need to use soap after the application of Nalangu Maavu?
No, you don't want to treat your skin with the chemicals after using the natural beauty remedy. Even if you're going for natural soaps, don't go for it. Don't worry Nalangu Maavu will not only enhances your skin with the healthier and stunning look but also cleanses your skin very well.
If you really want to use the soap because of the time constraint, you can use the Nalangu Maavu twice in a week and for the other days, go for the natural body soap.
Can Nalangu Maavu be used for babies?
You can but only for the babies who are above 6 months old. But it's always best to ask your doctor first.
Will this zero waste powder suitable for all types of skin?
Yes, it's suitable for all types of skin but make sure to do a patch test before going for it.
Can I use the Nalangu Maavu on a daily basis?
Absolutely, they are full of nutrients and in this way, you're giving a great treat to your skin on a daily basis. When you apply this paste on your skin, it tends to dry in a few minutes. At that time, don't scrub your skin without applying the water. You can scrub once a week to exfoliate your skin (so you can skip your regular exfoliators, two in one) but don't do that daily or your skin may lose its natural oils and becomes dry.
Do Nalangu Maavu dries my skin?
If you already have dry skin and this herbal bath powder may dry your skin more. Try adding a little bit of coconut oil in the powder with water and then apply it.
Can this Nalangu Maavu be used as a face wash?
Absolutely!! It does wonders to your sensitive facial skin as I mentioned above. So, you don't need a face wash separately.
I hope I've covered all your questions about the Nalangu Maavu. But if you still have doubts, ask me in the comments section.
Follow me in social media: