Have you ever wondered why our ancestors have a long healthy dense hair? They used only the natural ingredients to their hair from shampoo, hair oils to hair packs. So, today I'm going to share two versions of homemade shikakai shampoo recipe for your hair, one is in the powdered form for longer life and the other one is in the liquid form for easy use.
DISCLOSURE: This post may contain affiliate links, meaning I get a commission if you decide to make a purchase through my links, at no additional cost to you.
Homemade shikakai natural shampoo: 
Method 1: Natural zero waste shampoo powder – Shikakai shampoo
Ingredients:
Amla – 100g
Curry leaves – a bunch
Fenugreek seeds – 200g
Neem leaves – a bunch
Shikakai – 500g
Soup nuts – 100g
Tulsi – 100g
Instructions:
Dry the amla (slice them into smaller pieces and dry them in sunlight), curry leaves, neem leaves and tulsi.
Take the seeds from the soap nuts or else it doesn't give enough foam to our shampoo.
Once they are dried well, grind them into a fine powder at your local mill.
Store this natural shampoo powder in an airtight container.
How to use shikakai for hair?
Take around 3 to 4 tablespoons of shikakai powder and make a paste with water or even with cooked rice water. This adds extra shine to your hair and makes your hair smooth.
Apply this paste from your scalp to the ends of the hair.
Let it sit for 5 minutes and wash off the shikakai powder with the room temperature water and not with the hot water because it makes your hair frizzy.
I know it doesn't lather as your regular shampoo but it does cleanse your scalp and hair thoroughly.
Since it's in the powdered form, it's sometimes hard to remove the shampoo from your hair. So, make sure to wash your hair thoroughly.
But if you're uncomfortable with this method, you can always choose method 2 which is the liquid natural shikakai shampoo.
Method 2: Natural zero waste liquid shampoo with Shikakai
Ingredients:
Amla – 7 to 8 dried pieces
Fenugreek seeds – a handful
Neem leaves – a bunch
Shikakai – 5 to 6 pods
Soup nuts – 7 to 8
Instructions:
Immerse all the ingredients in a bowl of water overnight.
On the next day, you may see the change in the colour of the water.
Boil those ingredients in the same water around 5 to 10 minutes.
Once cooled down to the room temperature, squeeze the ingredients well with the help of your hand to get all of its nutrients and filter the liquid and your liquid homemade shikakai shampoo is now ready to use.
You can reuse the chunk to make the liquid shampoo again by the same process because the ingredients still hold the nutrients with them.
After using them for the second time, you can compost them.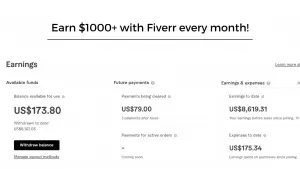 Storage:
Store it in a bottle and refrigerate it. It comes around a week.
In order to increase its lifetime, just store them in the ice cube tray.
Application:
Take a required amount of our homemade shikakai liquid shampoo or ice cubes (Based on your hair length and the oil content in your hair) with water and give it a good mix with your hand. You can see a little foam started to form. It may settle soon. Similar to the powder version, this also provides less foam but no worries, it cleanses well.
Apply from the scalp to the tips of the hair and let it sit for 5 minutes.
Now rinse off with the water.
Caution:
A word of caution, do not let this shampoo go into your eyes as it stings very badly.
Benefits of Shikakai shampoo for hair:
Once you see the results from using this natural homemade shikakai shampoo, you would never go for any other shampoo. Yes, it makes your hair grow like crazy. It not only promotes the new hair growth but also strengthens your hair which results in healthy long dense hair. Let's look into their benefits for hair in detail.
Amla:
Amla promotes hair growth with its antioxidant property and also treats dandruff.
It cleanses your scalp and hair very well.
When regularly used, it prevents your hair from greying.
Amla adds a dense and shine to your hair since it acts as a natural conditioner.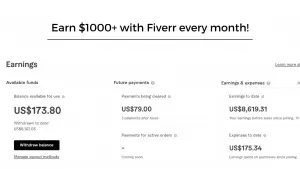 Curry leaves:
Curry leaves strengthen your hair and stop hair fall.
They do not only nourish the roots of the hair and speeds up the hair growth process but also treats the premature greying.
Due to its antibacterial and anti-inflammatory property, they prevent your hair from dandruff.
Fenugreek seeds:
Fenugreek seeds prevent hair fall and keep your scalp healthy.
They treat dandruff very well.
These fenugreek seeds will add a great shine to your hair while adding a good volume to it.
Fenugreek seeds also help to give a good lather to the shampoo.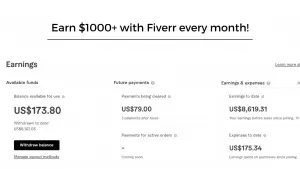 Neem leaves:
It helps to get rid off the hair lice naturally.
Neem leaves are great at preventing hair loss and balding.
It treats dandruff and itchy scalp.
Stops the premature greying.
Increases hair growth.
Shikakai:
Shikakai is the key ingredient in this natural shampoo hence it is called shikakai shampoo powder.
It moisturises the hair and detangles the hair very well.
Shikakai promotes hair growth and gives shiny dense hair with its antioxidant property.
It helps to treat dandruff with its antibacterial and anti-inflammatory property.
This shikakai also acts as a good cleanser.
It prevents split ends and hair damage.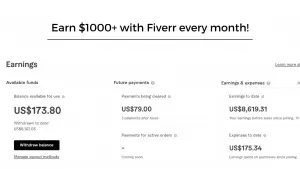 Soup nuts:
Soap nuts create a good lather to this shampoo. That's why it is even used for

laundry

. Check out the soap nut detergent recipe here.
It kills lice and prevents you from dandruff by maintaining a healthy scalp.
They control the frizzy and dry hair.
It's a natural detangler.
Tulsi:
It strengthens your hair follicles and induces hair growth.
Tulsi is good at treating dandruff and get rid off the itchy scalp.
Prevents premature greying.
Frequently asked questions about shikakai:
Shikakai makes hair rough?
If your hair dries a little after using the shampoo, oil your hair well and let it sit for 2 hours or overnight and then use this shampoo for better results.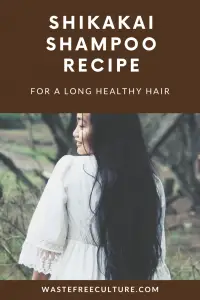 Can shikakai causes hair fall?
No, you've seen the remarkable benefits of using the shikakai for your hair.  But when you're switching from chemical-based shampoo to the natural shampoo you might face hair fall issue. No worries, once your hair gets adapted to the shikakai shampoo, you'll never face the hair fall issue in your life.
If you any other questions, let me know in the comments!
You may also read:
Zero waste skincare routine for healthy glowing skin
Nalangu Maavu Recipe – Zero Waste Bath Powder
Zero waste hair care routine – Minimalism
Henna for hair – benefits and its recipe
Orange peel powder – DIY, Skin & Hair Benefits
Rose petal powder – DIY, Benefits for skin and hair
Get rid of Dark circles – Natural & Zero waste way!
DIY Lip Balm: Complete natural
Homemade deodorant – Complete natural
10 Best Indian Sustainable Fashion Brands
8 zero waste stores in India – Package free shops
Follow me in social media: