I've my own rituals when comes to maintaining my hair. Actually, they are my ideal beauty rituals which I figured it out a year ago. This took me a lot of trial and error method to find the ideal one. But, I'm glad that I've tried many.  I used to take care of my hair only with the Zero waste hair care routine and I'll prepare those recipes on my own.
DISCLOSURE: This post may contain affiliate links, meaning I get a commission if you decide to make a purchase through my links, at no additional cost to you.
Market products: 
When I was 18, I was like every other girl got conscious about the health of my skin and especially hair, because my skin was great except the occasional breakouts but my hair was really frizzy, dry and doesn't look healthy. So I did a lot of research to improve my hair texture and tried a few market shampoos from popular brands. Some shampoos are pretty good and some aren't. The shampoos which are good are pretty expensive but I couldn't afford those because I was merely a student who was just heading to college life. They are also filled with loads of chemicals and come in plastics. Some people not only use the shampoo and the oil but also use other hair products like conditioner, hair cream, hair spray, hair serum and so on. Just imagine how many trash we're sending to landfills just by treating your hair alone. That's not wise at all.   
Shifting to complete natural
I asked myself a question, why don't I use natural remedies to solve my problems? They are not only natural but also comes under Zero waste hair care products. 
So, I've decided to make my own zero-waste hair care routine. I browsed a lot and tried the ones with the existing ingredients in the kitchen and didn't complicate the process. Finally, I ended up with the ones which are suitable for my hair.
As I told you before, my medium length hair was dry and frizzy with no shine. 
Note: The results of these remedies may vary from person to person due to the different hair and skin types. That's why I mentioned my hair and skin type over here.
Rice water:
                The very first mask I used on my hair is nothing but the rice water which I keep it for an hour before shampooing. This is a Korean beauty remedy which I came across during my research. Even some of you might have heard about this for the healthy and long hair. Personally, it did wonders for my hair at the very first attempt itself by making my hair soft. But nowadays I'm only doing it occasionally because I cannot get an entire hour for this. So do try it once guys, it really works. This played a major role in changing my hair texture at the beginning stage.
Zero waste tip:
 I won't soak the rice in water for this remedy purpose alone instead I do this, my mom used to soak the rice overnight in water to make a flour batter by grinding the pre-soaked rice for making dhosa and idly (Our south Indian breakfasts). Usually, she used to throw the water away but after I came to know about this remedy I'll ask her to keep it and I'll use it for my hair. There is no waste so according to me, this is one of the best zero-waste hair care rituals. 
                After seeing the results, I was really excited to proceed further and created a routine. 
My zero-waste hair care routine:
Castor oil:
                I hate oiling my hair in my school days because in our home we were using coconut oil like any other house which makes my hair looks oily and I hate it. But the castor oil is more like a gel and doesn't make my hair looks oily as well as it helps to grow my hair long and thick. It also made my hair less frizzy. Since the castor oil contains omega-6 fatty acids and ricinoleic acid, it improves the blood circulation and stimulates hair growth which also comes under zero-waste hair product so it is a win-win situation. Some studies show that it also induces the hair growth even on the scars on the skin (where the hair growth is stopped) when regularly applied. 
I apply a very small amount of castor oil i.e., few drops only on my scalp and massage it for 2 minutes on the weekdays. [Note: I won't skip even a single day]. On the weekends, I apply oil throughout my hair and scalp that's from top to bottom of the hair. It looks like as if soaked my hair in a container of oil. I'll leave it overnight or even a day and I'll go for my hair mask.  
Hair mask:
Here is our zero-waste hair mask.
Ingredients:
1 or 2 eggs based on your hair length
2 teaspoons of curd
Juice of a lemon
1 tablespoon of oil (castor+ coconut oil)
Instructions:
                Beat this really well and apply it to your hair for 30 minutes (minimum). The more time you keep, the more the shinier and healthier your hair will become (maximum – 1 hour). 
Then, I wash my hair with shampoo (At that time the only branded product which I used was my beer shampoo from a popular brand since the beer is pretty good for your hair and while using this shampoo I don't really need a conditioner and it was at a reasonable price. It also transformed my mom's curly hair to somewhat straight).
Note: I'm not asking you to use a beer shampoo. I'm just being transparent over here. At that time, I've no idea on how to make my own shampoo but eventually, I did.
Hair colour recipe (Natural): 
I love to colour my hair brown as well as burgundy (alternatively) which is expensive if it's done in a saloon. Not only colouring will be expensive but also the products used to maintain the hair colour. So, I did the following and it actually worked and everyone loved it.
For brown:
Brew the coffee as you would usually do. i.e., Boil the water and add the coffee powder. Boil it for 2 to 3 minutes and strain the liquid once it comes to room temperature.
Now mix this liquid with the henna powder (Quantity of henna depends upon your hair length) with no lumps.
Keep this mixture untouched for 2 hours or overnight in a container.  
Apply it on your hair in the morning and leave it for 2 hours and then wash your hair with shampoo. [Note: your hair should be left with no oil or else you won't get the desired colour. This is because the colour will not stick to the oily hair].   
If you didn't get the desired result, repeat for 2 to 3 times.
For burgundy:
All you have to do is t0 replace the first step which I said for colouring your hair with brown with the following one.
Grate the beet and extract the juice from it and add this to henna.
The remaining steps are the same.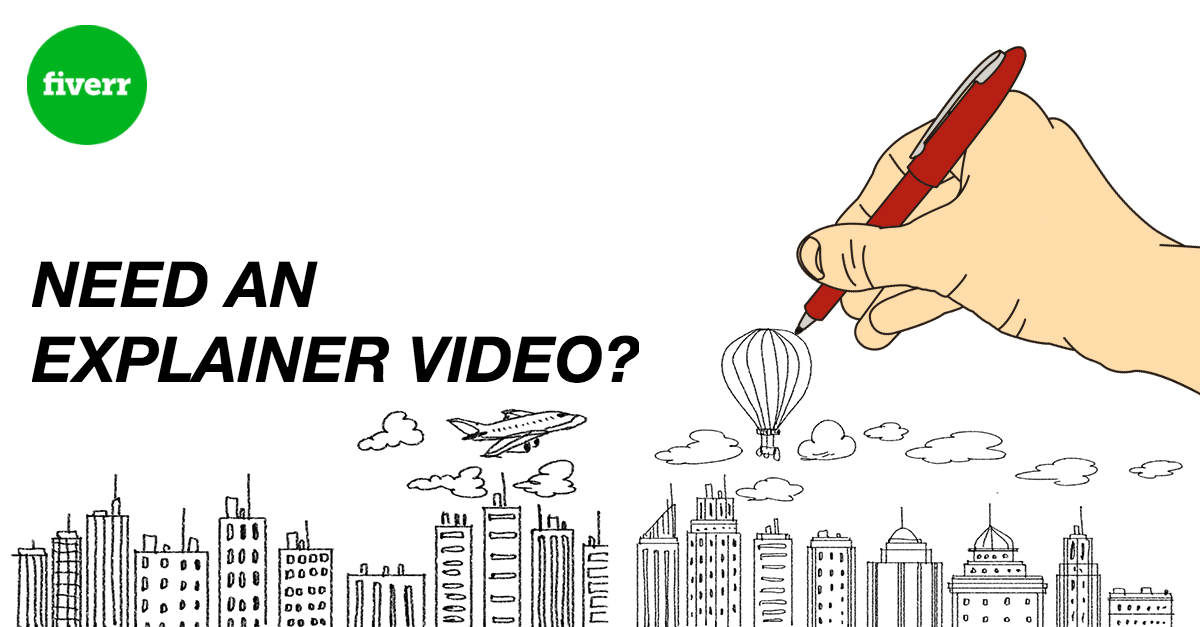 For black:
Replace the first step of colouring your brown with this.
Boil the water and add a bunch of shikakai, reetha and amla (you'll find them at your local store, if not, get from online).  
After boiling it for 5 minutes, you'll notice that the colour of the water turns black.
Keep it for overnight and strain the water next morning to mix it with henna in the iron bowl for best results.
The remaining steps are similar to colouring your brown.
If you would like to add more shine to your hair, add an egg to this mask.
                So, that's all about your zero waste hair colouring mask. All I do is that regular oiling and applying these 2 masks on the alternative weekends because I can't use henna on my oiled hair to get my colour done.  
Cons:
The disadvantage of castor oil is that some people don't like its odour. But, it wasn't a great deal for me since I'm using only a little amount when I head out of the home. 
Some people say henna dries your hair, but I didn't see that coming since I apply a lot of oil during weekends and never skipped oiling my hair even a single day (as I told you before) even though it is a little amount, it's a great deal so don't skip it. 
Check this out to know more about henna and its uses for hair.
Results:
                So what were the results? The results were amazing dudes just by doing these 3 things (oiling, egg and henna mask). My hair is now shiny, soft, silky and healthy with a good volume. 
Slight changes in my hair routine:
Now, since my hair texture becomes really great, I started mixing my castor oil with coconut oil for oiling my hair. It doesn't make my hair oily since I mixed with castor oil. This only increases the shine of my hair and I made my own shampoo.
Check out my shampoo recipe here. 
Final tips:
Due to your hectic schedule, if you cannot make this out, you can just follow this oiling method, this will make a huge difference.
Don't wash your hair with hot water. It'll make your hair dry and frizzy. Always go for cold or room temperature water which makes your hair soft and silky but some people will go for warm water before shampooing to open up the pores of your scalp to remove the dirt from it. If you do so, always end with cold water to wash your hair. 
Last note:
Sometimes, changing the hair oil tends to hair fall because our scalp needs to get used to it. So, give some time. But if you find yourself with continuous hair fall,  it's time to switch to other products.
Bonus tip:
For thick and long eyebrows and eyelashes:
Mix both castor and coconut oil in equal amount and apply it on your both eyebrows and eyelashes before heading to your bed. This remedy not only gives you long and thick eyebrows and eyelashes but also soothes your eyes while you sleep. You can wash them in the morning.  
So, what are you waiting for? Try these at your home and don't forget to come again to share your results.
You may also read:
Zero waste skincare routine for a healthy glowing skin 
Get rid of dark circles – Natural & Zero waste way!
Homemade Moisturizers for dry skin in winter
DIY Lip Balm: Natural & Zero Waste
Orange peel powder – DIY, Skin & Hair Benefits
Rose petal powder – DIY, Benefits for skin and hair
Zero waste school supplies and tips
Sustainable fashion Guide | Top 9 Ethical clothing brands
Zero waste Christmas – A sustainability guide
Zero waste valentine's day ideas
10 easy Zero waste swaps you can make today
Zero waste living | Beginner's Guide
Composting at home | How to make compost?
DIY Air Fresheners – Zero Waste & Homemade
Natural mosquito repellents that actually works!
Sustainable Alternatives to Tissues
How to use soap nuts for laundry? | 3 different ways
Bio enzyme-All purpose cleaner (DIY, FAQ & Zero Waste)
E-waste: Reuse, Repair, Recycle – towards zero waste
How landfills affect our environment?
What do you do with old plastic? | Zero waste living
Tips to turn waste into something useful at home
11 tips to conserve water at your home
5 Eco-Friendly Food Storage Containers & Cookware
8 ways to remove the pesticides from fruits and vegetables