Do you know how much amount of school waste is produced per year? You'll be shocked by the answer. The average waste produced by a single student of the middle and high school is 22 kg/ per and a student of a primary school produces 45 kg per year. So, how could you reduce this number? By making good decisions on your purchase and by taking tiny steps. Here are some tips to help you to go zero waste at your school and I've listed the zero waste school supplies.  
If you are a teacher/ parent who is reading this you can guide your children. Share your ideas regarding this with the head of the school to implement these Zero waste school tips to the entire school.
And if you are a student who is looking for zero waste school supplies, then it's really great and appreciable because you're taking these steps to save our Earth at this very young age itself. I'm here to help you to make your things and goals easier.
DISCLOSURE: This post may contain affiliate links, meaning I get a commission if you decide to make a purchase through my links, at no additional cost to you.
Tip 1: Do a waste audit
Yes, this should be the very first step you should take at your school. From this, we can able to know where the trash is coming from? Students can simply do this at your classroom itself with your friends. Gather a group of like-minded people and go for it. This will help to reach more people and this will a great bonding time for you guys while doing something useful. But if cannot find anyone you can do it on your own. Some may even join you in the future by seeing the results.
Once you've done the audit, prioritize the trash based on it like which one should be considered or treated first. For example, if the paper is the highest amount of trash, make a plan to reduce the amount of it as much as possible. Then try to recycle the papers instead of throwing them to the trash. So prioritize based on this and work on each one a week.
Classify your trash into compostable, reusable and recyclable. Then plan accordingly.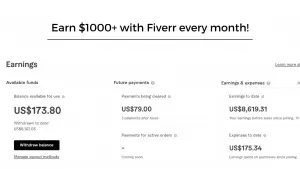 Tip 2: Start a composting and recycling program
If you're already doing the above step, your teachers will consider your efforts and will help you for sure to start a composting and recycling program in your school. He/she may even help you personally or by seeking help from the higher authorities.
If they didn't come for help, no problem, you can do this on your own.
Try to reuse the products as much as possible. And take all the compostable and reusable items with you to home without throwing them at the bin. Go to your parents and explain the things which you are doing and ask them to help you to compost and recycle the items. They'll not consider this as a burden instead they'll be proud about you for taking these steps. Once you're used to this habit, you can save the planet without many efforts.
Not sure about what to compost and what not to compost? Check this out to find out more.
Tip 3: Going for zero waste school supplies
So now you've your trash/ waste audit. You can use it to buy your zero waste school supplies easily because you know which one will be dumped more and you also know whether they are decomposable or recyclable or just ends in the landfills. Don't worry I'll walk you through this.
Schoolbag:
Buy a bag which comes for a long run and with has a lifelong warranty. This will primarily help you to stop producing more trash by buying a bag for every year of your school life.
Lunch bag and box:
Similarly, go for a quality lunch bag. Moreover, you will need this only at your primary school and not at your high school.
Take your lunch/snacks in the stainless steel container as they are eco-friendly, weightless and durable.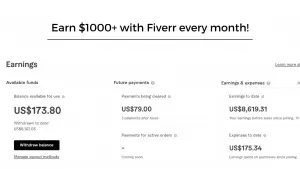 Water bottle:
Have a stainless steel water bottle with you which is recyclable as well as good for your health.
Notebook:
Use the recycled notebooks and make sure to recycle your old papers and notebooks too. This will save more trees from the destruction.
Note: I think the coloured papers cannot be recycled as the colour sticks to the other papers while recycling.
Notebook cover:
Cover your books with the brown covers which have no glossy coating on them. You can opt for the rice paper or any other biodegradable papers to cover the books.
Pencil case/ pouch:
Go for the pencil pouch instead of a box made of plastic. This is the best alternative to go zero waste. You can even opt for the steel pencil boxes.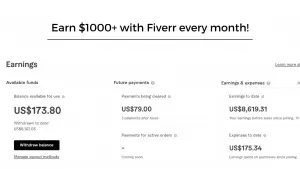 Geometry box:
Even though, if the geometry box comes in the steel, the rulers and other measuring instruments come with plastic which we usually never use in our lifetime. So buy the compass, divider and a ruler in loose. You can find them easily at any stationery store without the complete geometry box. So why don't you give it a try?
Pencil:
Don't use a mechanical pencil where it is usually made of plastic. Once it is broken you cannot reuse it rather you have to throw it. Not only that, the tip which is used for that pencil will come only in the plastic so you'll be producing more trash from buying it. The huge mistake that I did in my school days is using this mechanical pencil and created more plastic waste. So I'm asking you to not to do the same.
Wooden pencils are the best as its shavings can be composted and you can throw those at your compost if it becomes too small to use. Don't go for the ones which have a rubber back on it. It may seem fancy and useful but actually, it is not.
Colour pencils/crayons: 
Wooden Colour pencils are easily available in the cardboard packing.
Okay, what about the crayons? Are they decomposable? Of course not. This is because they are made from a wax called paraffin which is actually derived from the petroleum. Hence it takes many years to decompose. But there is great news for the craft people out there. The National Crayon Recycle Program was started in 1993 to recycle all your broken crayons. By recycling them we can prevent from producing more crayons made of petroleum each year. Keep in mind, by recycling we can save our resources too. So recycle them whenever possible or just search for the alternative or reduce the usage.
Eraser:
Usually, some branded erasers will have a plastic wrap around it. And so try to buy the erasers with no packing or with the packing made of cardboards or any other decomposable material.
Sharpener:
You can find a steel pencil sharpener at any stationery. Some say there is an electric pencil sharpener. But I've no idea about that. If you have any suggestions, help the others by mentioning them in the comment section.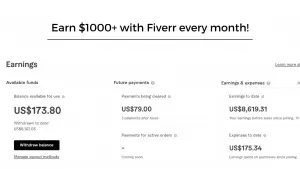 Pen:
Always go for the refillable pens which are durable. You can also easily find the ink bottles which is made of glass and steel. Thus no harm to our environment.
Binder and folder:
There are many eco-friendly options are available in the market for both the binders and folders. And so, they both can be recycled.
Highlighter:
Pencil highlighters are one of the best zero waste school supplies. You can replace the plastic highlighter with this. They are soft and similar to that of your normal highlighter.
Scale/ Ruler, stapler and scissors:
You can find all these made from the steel which will last longer than the ones which come in plastics.
Final thoughts on the Zero waste school supplies:
Before buying anything make sure to check once or twice to avoid buying the things over and over again.
If you don't use a particular thing anymore, gift or donate it to someone else who has its need.
Buy the durable products which last for a long time.
Sometimes you cannot avoid the plastic in these school supplies. That's completely fine. You are giving your best so don't worry.
So how you guys are dealing with these zero waste school supplies? Let me know in the comments section.
You may also read:
Zero waste hair care routine – Minimalism
Zero waste skincare routine for healthy glowing skin
Get rid of dark circles – Natural & Zero waste way!
Homemade Moisturizers for dry skin in winter
DIY Lip Balm: Natural & Zero Waste
Orange peel powder – DIY, Skin & Hair Benefits
Rose petal powder – DIY, Benefits for skin and hair
Zero waste living | Beginner's Guide
Sustainable fashion Guide | Top 9 Ethical clothing brands
Zero waste Christmas – A sustainability guide
Zero waste valentine's day ideas
10 easy Zero waste swaps you can make today
Composting at home | How to make compost?
DIY Air Fresheners – Zero Waste & Homemade
Natural mosquito repellents that actually works!
Sustainable Alternatives to Tissues
How to use soap nuts for laundry? | 3 different ways
Bio enzyme-All purpose cleaner (DIY, FAQ & Zero Waste)
E-waste: Reuse, Repair, Recycle – towards zero waste
How landfills affect our environment?
What do you do with old plastic? | Zero waste living
Tips to turn waste into something useful at home
11 tips to conserve water at your home
5 Eco-Friendly Food Storage Containers & Cookware
8 ways to remove the pesticides from fruits and vegetables