Hey guys. Today we're going to talk about my Zero waste skincare routine. I'm a girl who wears no makeup and I'm not using any products either. If you're also looking for zero waste hair care routine, feel free to check it here. So before getting into my Zero waste skincare routine lemme give you a small insight about my skin and a product which I used in the past.
DISCLOSURE: This post may contain affiliate links, meaning I get a commission if you decide to make a purchase through my links, at no additional cost to you.
My Personal Experience: 
I wasn't using any products on my skin until I came across a face wash 4 years ago during my research and I gave it a try. [Note: Before using the product, I had only the occasional breakouts and they were not severe] It was really good for the first few days but after some time I came up with more breakouts than ever before. I cannot blame the product entirely.
The reasons for this may be: 
I've never used any beauty products before, except the body soap.
Change in my food habits
Pollution – Travelling for 2 hours a day
Then I consulted a dermatologist and he prescribed me a lot of tablets and ointments. It actually reduced my breakouts but I was worried about the tablets I'm consuming daily. I don't wanna consume these much of tablets because it's not good for my health. And once my breakouts reduced to 50 to 60%, I stopped my medications and the acne comes again. Now, I was thinking about what to do next?
Research:
I did some research. While doing it, I came to know that 99% of the ingredients which are used in making these natural products or beauty remedies are easily available in India (This is the great news for the people who resides in India). I felt why people in our country are going crazy after the chemical products which are in the market which are expensive as well as harmful to our skin. We have the gold mine, guys… Just wake uppp!!!
I'm blessed with fair skin but it is oily and I had a little facial hair. So, I've decided to do something regarding it too and I'm glad that I made a wise decision and found these amazing remedies.
My Zero waste skincare routine:
I'll wash my face twice a day right after waking up and right before hitting my bed.
Morning face pack:
This pack is for my acne.
Ingredients:
Multani mitti (or) Fuller's Earth
Turmeric
Neem powder
Their ratio should be 5: 2: 3
This pack controls the excess oil in your skin so it's great for the people who have the oily skin.
Instructions:
Dilute this mixture with water to make it a paste.
Leave this mixture on your face for 20 minutes and wash it with water.
If the mask makes your skin too dry, add a little amount of coconut oil to it.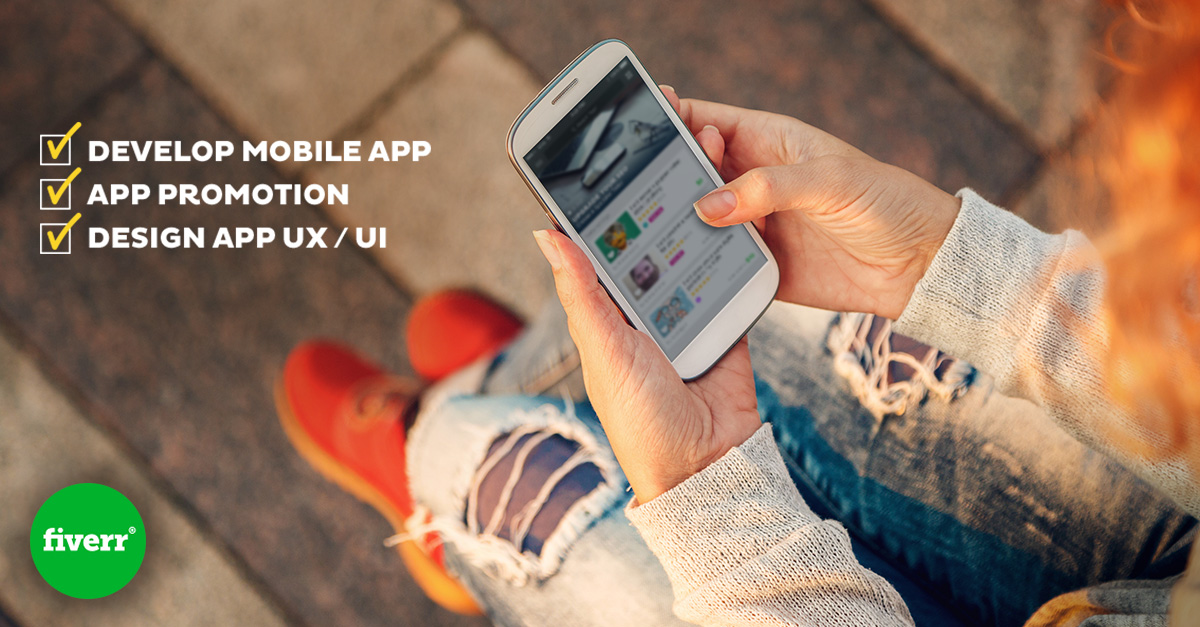 Night face pack:
This pack is helpful in reducing the hair growth on your skin.
Ingredients:
Liquorice powder
Turmeric
Gram flour
Moong flour
Note: You can get the gram and moong dals at the nearby bulk store and grind them using a mixer or in the nearby flour mill.
The ratio is 5: 1: 2: 2
Instructions:
Before applying this mixture, make sure to remove the hair from the root by threading or plucking or by waxing. This is up to you.
Dilute this pack with water.
Apply it on the particular area where the hair growth is high and leave it for 20 to 30 minutes. But I used to apply it all over my face because this mask adds some brightness to your skin.
Scrub it in a circular motion once with your hands( don't put so much pressure or else it'll damage your skin) and wash it with water.
Results:
Just by using these 2 remedies, my skin becomes soft and made it even more, brighter than ever before. It not only reduced my acne and hair growth but also improved my skin texture to a great extent.
Body soap:
I'm just using the combo of gram flour and turmeric instead of soap. Sometimes, I do use soap on my busy days but I only go for the homemade soaps which are package and chemical-free. My homemade soap is made of aloe vera and coconut oil.
Remedy for suntan:
Ingredients:
Dried orange peels (powdered)
Rice flour
Turmeric
Milk
Their ratio is 5: 3: 2
Instructions:
Grind the dried orange peels and mix them with rice flour and turmeric.
Add some milk to it and apply it on your tanned skin.
It is more like a scrub so you can wash them after 10 to 20 minutes.
Important tips:
Before applying these masks, wash your face with warm water to open up the pores. This will help you to treat your skin from the root.
You should wash your face with cold or room temperature water to close the pores right after treating your skin. That way your skin will only be benefitted and it won't be damaged by the external factors like sunlight, pollution etc.
Sunscreen:
I usually don't use sunscreen because I won't be under the direct sun often for more hours. But while I'm travelling and exploring out I'll apply the coconut oil to a bare minimum or else it'll make my skin greasy.  I'll also cover my skin using a scarf. This works for me because I'm only exposing to a minimum amount of sunlight.
Note: 
The SPF of the coconut oil is only 7, so it'll block only 75% of UV and other harmful rays and it's not enough for the people who are under the direct sun all throughout the day. Even heading out for an hour during the mid-day will affect your skin so coconut oil is not enough to protect your skin from the skin cancer which is caused by these harmful rays. Some research says that the sunscreens which are available in the market cause skin cancer too. So, it is wise to use your own DIY sunscreen.
Some say that applying the coconut oil makes their skin dark but personally, I didn't face this kind of situation. Maybe it depends upon the melanin of the individuals.
Hand and leg cream:
Coconut oil is a great natural substitute for the hand and leg creams. I use it in the winter days to handle my dry skin problems.
Remedy for the cracked feet:
Just apply the castor oil on your cracked feet. Do it on a regular basis to get good results.
The ideal time to treat your skin:
I used to treat my skin with the most of the remedies given here only during the night time or before going to bed because going under the sun and pollution right after treating your skin is not a good idea as it damages your skin even more.
Bonus tip:
For the pink and healthy lips:
I just rub a piece of beetroot on my lips to give it a pink shade. But I'll do this before my sleep. If done regularly your lips will be pink in colour all by itself.
Apply castor oil to make it soft and supple. I have the habit of biting my lips so applying it also helps me to remind me not to bite it, lol.
Some will use coconut oil, that's fine too.
If you're a lip balm user, you can check out my DIY Lip Balm recipe here.
Things to keep in mind before going for Zero waste skincare routine:
All these are natural remedies, so it takes time to get the complete results so, be patient. But you'll see the difference in the few days itself for sure. Don't focus on instant results it is not good for our body too.
Before trying anything new, make sure to do a patch test to see if you have any allergic reactions to any of it.
These are not such heavy tasks to do. It only takes 5 minutes for each task. Just apply them and continue your daily chores.
Most of the ingredients we're using here can be easily found in your kitchen. They're low in cost when compared to other market products so we're saving more money. By doing this, you're helping the farmers and other local vendors by buying from them which improves our country's economy too.
They're natural hence no harm is caused to your skin and they also come under Zero waste skincare routine because you're making them on your own so they are package free and as a result, the trash which is sent to the landfills and oceans will be reduced to a greater extent.
If you do these on a regular basis you'll be able to see the difference within a month. Since we are going only for the natural and zero waste skincare routine you'll be gifted with beautiful skin in the long run.

Just focus on improving the health of your skin and this will make you look beautiful.

 
Since you're all from different countries, I would love to know your beauty rituals which are ideally and traditionally followed in your country.  So, that's it for now. If your skin looks healthier and shinier on its own, who needs makeup? Make sure to give these a try and share your results with us.
You may also read:
Zero waste hair care routine – Minimalism
Get rid of dark circles – Natural & Zero waste way!
Homemade Moisturizers for dry skin in winter
DIY Lip Balm: Natural & Zero Waste
Orange peel powder – DIY, Skin & Hair Benefits
Rose petal powder – DIY, Benefits for skin and hair
Zero waste school supplies and tips
Sustainable fashion Guide | Top 9 Ethical clothing brands
Zero waste Christmas – A sustainability guide
Zero waste valentine's day ideas
10 easy Zero waste swaps you can make today
Composting at home | How to make compost?
DIY Air Fresheners – Zero Waste & Homemade
Natural mosquito repellents that actually works!
Sustainable Alternatives to Tissues
How to use soap nuts for laundry? | 3 different ways
Bio enzyme-All purpose cleaner (DIY, FAQ & Zero Waste)
E-waste: Reuse, Repair, Recycle – towards zero waste
How landfills affect our environment?
What do you do with old plastic? | Zero waste living
Tips to turn waste into something useful at home
11 tips to conserve water at your home
5 Eco-Friendly Food Storage Containers & Cookware
8 ways to remove the pesticides from fruits and vegetables