Phones play a major role in our life. From the alarm clock in the morning, communicating with our friends and family, watching our favourite shows, calculating, tracking time, setting reminders, taking notes and many. Yeah, our phone has replaced many products like clock, Television, calculator, notebook etc. We are spending our time with the phone more than with anyone or anything. So now, can we use our phones to make our lives easier while leading a sustainable life? The answer turns out to be Yes. And we're here to look at the 10 sustainability apps which helps us to lead our sustainable lives even better and worthy.
DISCLOSURE: This post may contain affiliate links, meaning I get a commission if you decide to make a purchase through my links, at no additional cost to you.
10 best sustainability apps for your zero waste lifestyle:
Carbon Emist:
Carbon Emist app allows you to calculate your carbon footprint by asking a few questions like
How many litres of petrol do you use a month?
The number of kilometres that do you travel by bus and train in a month?
How many kilowatts of electricity do you use a month?
And so on…
This is basically a carbon footprint calculator. From this, you'll get an idea on how to use your energy around you efficiently. This sustainable app will help even beginners to reduce their carbon footprint.
Not only that it gives basic information regarding the carbon footprint to help you to act effectively on the mission to reduce your carbon footprint. And also, it provides news from all around the world about sustainability so that you can try to implement them.
Sustainability aware:
It helps the kids from age 8 to 12 to learn more about our environment like how our actions affect the environment and what are the measures can be taken to avoid them?
The practical steps are based on the daily activities like powering our planet with sustainable energy, things the kids can do to lead a sustainable life, insight about wildfire and its causes, eating green and many.
They have also distinguished the apps based on the level of grades of the children. So, you no need to worry about what to teach your children based on their age. Hence this sustainability app is great for parents who are struggling to teach their kids about zero waste lifestyle.
Urban veggie garden:
We all know that our fruits and vegetables come with loads of pesticides in order to prevent the plants from diseases, to ripen the fruits etc. And now you are planning to plant and harvest your own fruits and vegetables in your terrace to prevent you from cancer and other diseases caused due to the pesticides. Then the Urban veggie garden is right for you. It is great for the beginners and also for the experienced people to avoid the basic mistakes which you are committing that may hinder the growth of your plants.
This app also mentions what kind of plants can be planted together and what shouldn't be? It gives suggestions for the plants based on the hemisphere you live in and details like when (at which month) to plant the seeds and harvest them and they've given the required information in details to plant any kind of plant. What are you waiting for? Get some fun with your new hobby gardening.
Swapeco:
Swapeco is one of the great sustainability apps because it allows us to sell our e-waste, newspaper, metals, plastics and other appliances online. They will schedule a time and date to pick up your scrap at your doorstep. Their goal is to create a clean and green environment.
Nearly 20 to 50 million metric tons of e-waste are disposed annually all over the world according to the statistics. Hence by using these kinds of sustainability apps you're not only earning money but also helps us to reduce the amount of e-waste we produce.
The only disadvantage of this app is that the service is only available in Delhi, India. Let's hope that they will open their branches all over our country.
Environment Challenge:
Environment challenge is for all the people who love challenges on a daily basis. This app not only provides the challenges but also has the points to score and levels to pass. So, it is great for all the gamers out there who seek the zero waste lifestyle. They'll also update you with the current news and the events regarding our environment. It acts as a sound pollution detector and gives the status of air quality and ecosystem of our country. Install the app to explore more options and uses.
Good On You:
Good On You is an ethical fashion app which gives the ratings of the clothing brands from all around the world based on their sustainability labels. The ratings will also be based on the impact of the people, planet and animals. They offer you the information on ethical shopping by providing guides, articles and much more.
OLX:
All of us know this service for a long time. Using OLX (Global) we can sell the products from clothes, electronics to used books. So, people who are looking for second-hand products will be able to get the products at the best quality. Using OLX you can declutter the unwanted things as well as earn money by selling at a reasonable price. We can expect a wide range of brands and products in this app. The advantage of OLX is that we can sell the products locally (India).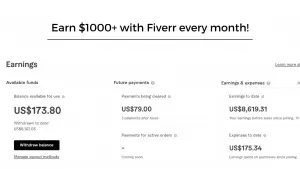 Spoon Feeder:
We waste tons of food annually at weddings, restaurants and even at our home. Spoon Feeder app is here for you to solve this issue. It allows you to post the food and the people who are using the Spoon Feeder near your location will get a notification and they can collect it by themselves.
Bin The Trash:
Bin The Trash is a Recycling game which helps us to teach about how the different kinds of trash should be sorted in the different kinds of trash bins for recycling? It also entertains us like any other game. Their aim is to be fun as well as educational.
There will be 4 bins Red, Green, Yellow and Blue. You've to sort the waste items into these 4 waste bins before the screen gets full with the waste items. Or else you'll be out of the game. Once the bins are full the collection truck will empty the bins. You've to act fast and smart over here.
So why don't you download it for your gaming kids or friends to introduce them to the recycling process? It's a win-win situation for both.
Learn Craft and DIY Arts:
This app is ideal for all the creative people who are focusing their skills to lead a sustainable life. You can find your happiness by creating new beautiful items on your own by reusing the old bottles, papers, clothes and other scraps.
There are tons of ideas in the Learn Craft and DIY Arts to create your own crafts like greeting cards, DIY gifts, toys and decor items. The main aim of this sustainability app is to create DIY products by reusing our old items and inexpensive ones. Here you are not only learning a skill but also putting the old unused items into good use without throwing them in the landfills.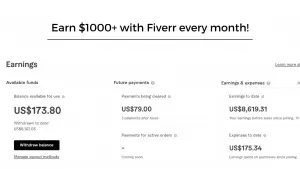 Bonus app where all the requirements meet:
Sustainable Life App is created for shoppers whose businesses are into sustainability. The app only lists the shops which follow any of the 5 factors – Impact on Human Health, Environmental Impact, Respect for Human Rights, Respect for Animal Rights, Socio-Economic Advantage. We can reduce our shopping hassle in finding sustainable products just by using this app. You don't wanna worry about anything because they'll handle everything for you. For more details check out their website: sustainablelifeapp.com
Great news for all my readers! Sustainable Life App offering my readers to list their business (comes under any of the above mentioned 5 factors) in this app for free using a unique coupon code. For more details contact: sripradhasp@gmail.com
Do you use any sustainability apps? Let me know in the comments!
Follow me in social media: