Howdy Zero waste buddies! Today we're going to talk about how can we use the waste in a positive way without affecting the environment? We all know how our marine species and ourselves (due to climate changes) are suffering from the trash we produce. Here, I've mentioned a few tips to turn our waste into useful products at our home. But before going into that, let's see how our world moving towards sustainable living by using the trash.
DISCLOSURE: This post may contain affiliate links, meaning I get a commission if you decide to make a purchase through my links, at no additional cost to you.
Projects on building products from waste:
Wooden board from coconut husk:
Ecocoboards aims to build materials from waste. A high-quality building board material can be made from the fibrous coconut husks. They are swapping the wood materials in the building work with these boards which are completely made from the coconut husks without any chemical adhesives. This also helps local farmers to yield more profit. From this new innovation, we can save more trees from the process of logging as well as give lives to the coconut husks which are so-called considered as waste.
Organic waste into biogas:
The residents of Bangalore, India turn 4 tonnes of processed waste into 100 kg of biogas and this allows a hotel to cook 3000 meals a day using the same gas. It is an appreciative way of getting renewable energy from waste.
Old plastic bottles into light bulbs:
Litter of light helps the poor people to light up their world by putting a micro solar panel into the plastic bottles.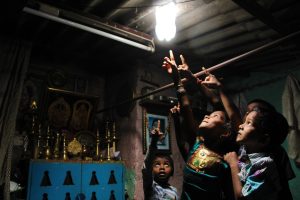 Charcoal made from excreta:
In Kenya, they are fighting human waste in an astounding way. They turn the human faeces into charcoal. Initially, the excreta are left to dry in a greenhouse for 2 to 3 weeks. And to eliminate the unpleasant smell, they are heating them at 700 degree Celsius. Finally, they use the end product as cooking fuel. It produces no smell, less smoke and burns longer than the ordinary charcoal or firewood.
Sweden towards Zero waste:
Swedish people treat 99% of their waste by turning the waste into energy. They are good at reusing, recycling and last but not least, using the trash into power their country. In fact, they run out of waste so they import 8 lakh tonnes of waste from countries like the UK, Norway, Italy and Ireland to feed their plants.

Nike:
Nike uses more recycled polyester in the industry than anybody else. In fact, 75% of all shoes and apparel from Nike contain some recycled material. Also, most of their products are manufactured in a sustainable way.
Trash into treasure:
A startup from India turning waste into stylish products. Rangarajan from that startup says. "The concept of upcycling is not new to India. It is deep-rooted in Indians as individuals. Traditionally, we don't discard clothes without putting them to other uses. We either use them as rags or dusters till they can't be used further". He also adds, "We don't think of a product and then collect waste, as that would not solve the problem and would encourage a certain type of waste. Rather we get waste first and brainstorm over what to do with it, depending on what's available. Hence it needs a lot of effort, research, playing around with the material and designing before the transformation". They have upcycled 30 tonnes of trash from the landfills so far and produced 300 products like bags, jewellery, pouches and other fashion accessories and stationery items. Isn't that great?
Lanterns:
Recently, I've visited an exhibition in Chennai, India where a girl called Chittaara turned the glass bottles into beautiful lanterns with her amazing artwork.
Grows chair:
Here they are not using the waste but prevents from creating a huge waste. A furniture maker from the UK grows chairs and tables instead of making them. The designer uses Zen 3D printing to get the desired shapes of chairs and tables. He addresses the issues of deforestation in the process of making the furniture. He says, "Force-growing a tree, cutting it down and making it into smaller bits that can come unstuck once they've been glued back together seems like an absolute waste". His way of approach is clever right?
The reasons for mentioning all these initiatives are, first I really inspired by their work and I wanted to share with you to make you aware of them and their products so that you can make the right decisions while you're shopping. Second, as a consumer, you should know what's happening around you. Third, you can get more ideas on how to use the waste and so you can contribute more to the Earth.
Do you know any sustainable projects (turn waste into useful products) which are currently going on around the world?
Now, how can we turn waste into useful products at our home?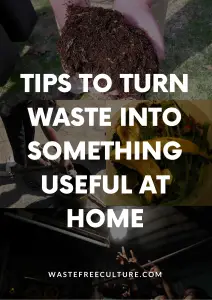 Compost:
By composting we can reduce half of the landfills, prevent us and our earth from the poisonous greenhouse gas and last but not least we get compost which can be used to feed our plants with high nutrients. As I told you before when the composting takes place in the anaerobic condition a byproduct called methane will be produced. This gas can be used to powers our houses as well as in the cooking and heating systems. The advantage of using methane gas for electricity is that it emits less carbon dioxide when compared to other fuels. Hence it's an added advantage to reduce our carbon footprint.
Reuse the water:
Yes! Reuse the water from the bath, sink, washing machine, car wash for watering the plants in your garden. The minerals in the natural homemade bath powder or soap boost the plant growth.
Leftover rice:
Are you left with cooked rice? No worries! We're here to help. Turn them into delicious recipes with our leftover rice recipe post.
Kitchen scraps:
Twist here and there to the Kitchen scraps to turn them into a new dish. You're asking how? Let me explain with an example. Do you know, a company in Amsterdam called "In Stock" actually practising it? Their ultimate aim is to reduce food waste. They make new dishes from the food waste they get on that particular day and so their menu will change accordingly. Hence, we can have new different dishes on a daily basis. So why don't you try new recipes with your kitchen scraps and share your experience with us?
Old plastics:
Use your old plastic containers or bottles in the below mentioned ways
Vertical gardening
Store your jewellery items in them
Just hang the bottles upside down with a hole in the cap for drip irrigation
You can also use that bottle to fill the all-purpose cleaner instead of buying a spray bottle. Then use it with a hole on the cap
Turn them into pen or book stands
Use the old ones as a toothbrush holder
They can be reused as the normal or hanging planters
Go for the craftworks like plastic bottle lamps, plastic trees or any other decor items
Turn them into pencil or pen boxes
Few people are upcycling the bottle lids as sidewalk, plastic cap curtains, baskets and used in other decor items
Convert them into any ornaments like bangles and earrings
People are building houses, boats and chairs by using plastic bottles
Do something for your kids or you can use this time to engage with them by building a dollhouse, bird feeders or any other toys
Make a plastic bottle vase
Do a bubble snake experiment with the plastic bottles.
You'll get more ideas on Pinterest. Play with your creativity and share your craft works with us. Also, you can read this for more inspiration –What do you do with old plastic? | Zero waste living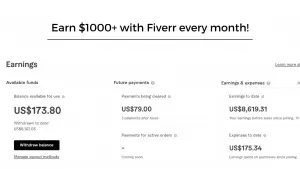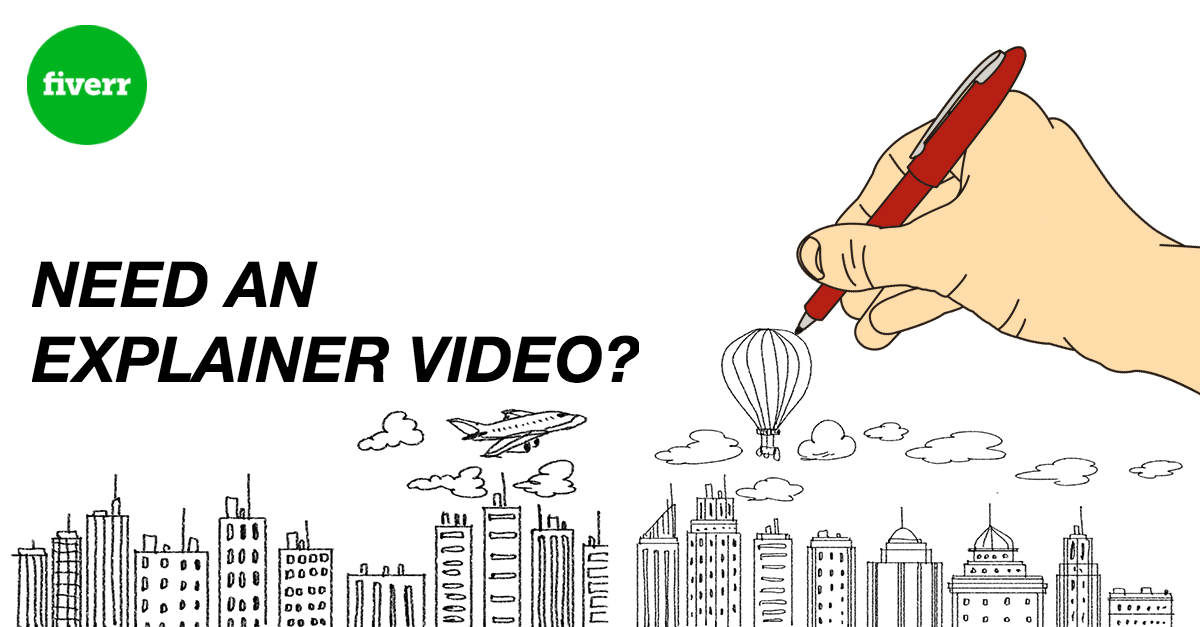 Donate:
Donate or gift the leftover food, fruits, vegetables, clothes, shoes, ornaments to the people who need them instead of just throwing them. By doing this, you're preventing them from buying (if you're gifting) or helping the needy people (if you're donating). You're also preventing the manufactures from producing more products.
I hope I've covered all kinds of waste produced in our home. If I missed something please let me know so that I can share some good tips on how to use them in an effective way.
So what are you waiting for? Create some cool stuff with your waste and share them with us.
You may also like to read:
E-waste: Reuse, Repair, Recycle – towards zero waste
What do you do with old plastic? | Zero waste living
11 tips to conserve water at your home
Different Types of Plastic Waste & Plastic Recycling
How landfills especially plastics affect our environment?
5 Eco-Friendly Food Storage Containers & Cookware
Zero waste living for Beginners
10 easy Zero waste swaps you can make today
Pizza boxes: Compost or Recycle?
Composting at home | How to make compost?
8 ways to remove the pesticides from fruits and vegetables
Zero waste school supplies and tips
Orange peel powder – DIY, Skin & Hair Benefits
Zero waste skincare routine for a healthy glowing skin 
Zero waste hair care routine – Minimalism
Get rid of dark circles – Natural & Zero waste way!
Homemade Moisturizers for dry skin in winter
Homemade deodorant – Complete natural
DIY Lip Balm: Natural & Zero Waste
Henna for hair – benefits and its recipe
DIY Air Fresheners – Zero Waste & Homemade
Natural mosquito repellents that actually works!
Sustainable Alternatives to Tissues
How to use soap nuts for laundry? | 3 different ways
Bio enzyme-All purpose cleaner (DIY, FAQ & Zero Waste)
Sustainable fashion Guide | Top 9 Ethical clothing brands
Zero waste Christmas – A sustainability guide
Zero waste valentine's day ideas
Tortilla chips recipe – Fried & Baked version from Tortilla
Hot Chocolate Recipe – Homemade & Zero Waste
Chocolate chip cookies recipe – Vegan | No Oven
Authentic Homemade Hummus recipe – Healthy & Zero Waste
Zero Waste Snacks – Healthy Options
Zero Waste Junk food – Tips and Ideas
Homemade Mayonnaise Recipe – With & Without egg
Tomato Ketchup Recipe – Homemade & Zero Waste
How to make powdered spices at home?
Remove stains from white & coloured clothes – Zero Waste