I don't prefer eating biscuits much but when it comes to chocolate chip cookies, it's a totally different story. And so I'm going to share 3 different ways of making chocolate chip cookies. First I'm going to share the regular recipe with eggs, the second one is the vegan version of chocolate chip cookies and third, we're going to see how to make chocolate chip cookies without an oven. I've also covered Frequently Asked Questions like how to make your cookies extra chewy or crunchy and other hacks for the perfect cookies. So, keep reading!
DISCLOSURE: This post may contain affiliate links, meaning I get a commission if you decide to make a purchase through my links, at no additional cost to you.
Chocolate chip cookies Recipe:
Method 1: Chewy chocolate chip cookies with eggs
Ingredients:
Unsalted butter – 1/2 cup (Melted)
Sugar – 1/4 cup
Brown sugar – 3/4 cup
Egg – 1
Vanilla extract – 1 teaspoon
Baking powder – 1 teaspoon
Corn starch – 1 teaspoon
All-purpose flour – 1 & 1/4 cup
Salt – 1/2 teaspoon
Chocolate chips/ chunks – 1 cup (add more if required)
Instructions:
Add the melted butter, sugar, and brown sugar to a bowl and start whisking.
Once it reaches the creamy consistency, add egg and vanilla extract and give it a good mix.
Now add the all-purpose flour, baking powder, corn starch, and salt to it and mix well with your hands or spatula to make it a dough.
Add the chocolate chips or small chocolate chunks to the dough and mix well.
Refrigerate the dough by covering the bowl with a clean cotton cloth for 3 to 4 hours.
After 4 hours of refrigerating, place the dough at room temperature for 10 to 20 minutes.
Now start making balls from the dough for our cookies.
You can also add more chocolate chips at the top of them.
Preheat the oven to 375 degrees Fahrenheit and bake them for 8 to 10 minutes.
Cool down the cookies from 10 to 15 minutes and serve our chewy chocolate chip cookies with a glass of milk!
Method 2: Vegan Chocolate chip cookies
Ingredients:
Replace the butter with any vegan butter of your choice or go with 1/2 cup of solid coconut oil.
The next one is the chocolate chips. Either use vegan chocolate chips or vegan chocolates also would do.
Instructions:
The instructions are similar to method 1. Just replace the butter and the chocolate chips and you are good to go!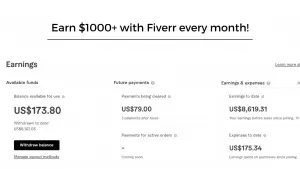 Method 3: Chocolate chip cookies recipe without oven
Ingredients:
The ingredients are the same as the above ones. You can either choose the ingredients from the vegan recipe or from the regular ones.
Instructions:
We can make the chocolate chip cookies without an oven in 2 different ways, one using a pan and the other one with the help of the cooker.
The instructions are the same but instead of the oven, we are going to use a pan or cooker to make our cookies.
How to make chocolate chip cookies in the cooker?
Remove the cooker gasket and whistle and add a cup of salt to it.
Now place a steel trivet or hot pot ring and close the lid of the cooker.
Preheat it in the high flame for around 10 minutes.
Now take a plate or cake tin and coat it with some butter or oil.
Take small portions from the dough and make it into the shape of the biscuits and place them on the plate by leaving enough space from one another.
Open the cooker lid and place the plate on the hot pot ring and close the lid.
Cook around 5 minutes on medium flame and check whether they are cooked or not.
If they are not cooked you can cook for another 5 minutes. Now our cookies will be ready.
Chocolate chip cookies recipe with pan:
Instructions:
Instead of placing it in the cooker, use a pan with the lid.
Coat the pan with some butter and place the cookies on them.
Close the lid and cook for around 10 to 15 minutes. Check occasionally in order not to get burnt.
Frequently Asked Questions:
Chocolate chip cookie recipe without brown sugar, is it possible?
Yes, it is. You can make chocolate chip cookies without the brown sugar. All you have to do is to replace the brown sugar with white sugar. But I would prefer brown sugar.
What's the secret to soft cookies?
Here is a secret to make our cookies soft and chewy. After baking the cookies wait from 5 to 10 minutes to cool down in the baking sheet itself before transferring the cookies into a different plate or bowl. Also by adding the brown sugar (because of the water content in the molasses) and egg yolk a little extra makes them chewy. And, melting the butter before using it in the recipe gives an extra softness to our homemade cookies!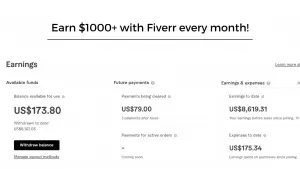 How do you know when chocolate chip cookies are done?
Touch the edges of the cookies to see whether they are firm or not. If it moves inwards they are not cooked. The cookies should be firm at the edges.
What makes cookies chewy and crunchy?
You know how to make our cookies chewy. Do you know what makes them crunchy?
White sugar and egg whites are responsible for making our cookies crunchy. Now you know what makes the cookies chewy and crunchy. So you can alter the quantity of the recipe based on your preference.
I hope I've included all different types of chocolate chip cookie recipes. If you want me to cover any other types, ask them in the comments.
You may also read:
Hot Chocolate Recipe – Homemade & Zero Waste
Authentic & Healthy Homemade Hummus recipe
5 Eco-Friendly Food Storage Containers & Cookware
Tomato Ketchup Recipe – Fresh & Homemade
Homemade Mayonnaise Recipe – With & Without egg
Zero waste Christmas – A sustainability guide
Homemade Moisturizers for dry skin in winter
Homemade deodorant – Complete natural
Zero waste valentine's day ideas
10 easy Zero waste swaps you can make today
Zero waste living | Beginner's Guide
DIY Air Fresheners – Zero Waste & Homemade
E-waste: Reuse, Repair, Recycle – towards zero waste
DIY Lip Balm: Natural & Zero Waste
Orange peel powder – DIY, Skin & Hair Benefits
Remove stains from any coloured clothes naturally!
How to make the Homemade Milk cream & Butter
Get rid of dark circles – Natural & Zero waste way!
11 tips to conserve water at your home
10 best sustainability apps for a sustainable life
What do you do with old plastic? | Zero waste living
Zero waste hair care routine – Minimalism