Homemade tomato ketchup is the best when compared to the store-bought ones as they are made from canned tomatoes whereas our homemade tomato ketchup is made from fresh tomatoes!!! It is not only tasty but also free from preservatives which is a win-win situation. So, today we're going to see the homemade tomato ketchup recipe without adding any preservatives.
DISCLOSURE: This post may contain affiliate links, meaning I get a commission if you decide to make a purchase through my links, at no additional cost to you.
Disadvantages of Ketchup:
Overconsumption of store-bought tomato ketchup may cause diabetes and obesity due to the preservatives in it.
The main ingredient in tomato ketchup is high fructose corn syrup which is extremely unhealthy and toxic. It is produced from corn that has been genetically modified. Corn syrup increases blood sugar levels and has been linked to obesity, diabetes, heart disease, immune system, and more. (source)
And it also comes in plastic packaging which is hard to recycle.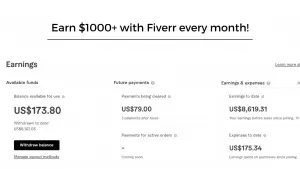 Tomato Ketchup Recipe:
Here I'm going to share 2 types of tomato ketchup recipes. One with vinegar and the other one is without the preservatives.
Method 1: Tomato Ketchup Recipe with the natural preservative
Ingredients:
Tomatoes – 1/2 kg

(Choose bright red and ripe tomatoes for the bright color and great taste)

Cinnamon powder – a pinch
Clove – 1
Garlic – 2 (medium-sized)
Onion – 1 slice
Red chili powder – 1/4 teaspoon
Salt – 1/2 teaspoon
Sugar – 3 tablespoons
Vinegar – 2 tablespoons
Instructions:
Wash the tomatoes well to remove the residues completely.
And cut each of the tomatoes into pieces and add them into the pan without water or oil.
Now add the slice of onion, garlic, clove, and cinnamon powder and mix it well for a minute.
Then close the pan with a lid and let the ingredients cook for 10 to 20 minutes on medium flame. Check them once in 10 minutes to see whether you get enough water from the tomatoes itself. If not, you can add water (1/4 of a cup) to them.
You can even use a cooker to do this by adding the same quantity of water. Cook in the high flame up to 5 to 6 whistles.
See whether the tomatoes are completely cooked or not. They might be cooked in this time, if not give 5 more minutes.
Once done, cool them down to room temperature and take this to the blender.
Grind them well and filter them thoroughly.
Now take the filtered tomato extract to the pan again in order to get into the tomato ketchup consistency.
Add sugar, salt, red chili powder, and vinegar to the pan and give it a good mix.
Note: Sugar is used to reduce the tangy flavor from the tomato ketchup. If you need a strong taste reduce the sugar quantity and if you don't add an extra tablespoon of sugar to it.
Stir it occasionally till it gets to the desired consistency. You'll notice that the juice consistency will start to thicken up.
In order to know whether your tomato ketchup is ready or not, take a little amount of the tomato ketchup on a plate and slant it. It should be thick and it shouldn't run like water. Then you know that your tomato ketchup is ready.
Method 2: Tomato ketchup recipe without the Vinegar
The reason for using vinegar is to preserve our homemade tomato ketchup. Yes, it is a natural preservative. We're going for vinegar not only for its preservative nature but also for the taste. But if you're not interested to add vinegar, no problem you can go for the lemon juice to give the exact taste.
The only difference between these 2 recipes is the vinegar content. Instead of using the vinegar go for 2 tablespoons of lemon juice and that's it.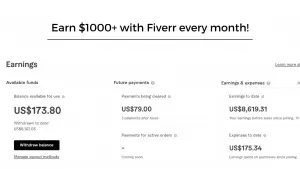 Storage:
Always choose the glass jar to store the tomato ketchup and not the plastic ones. Since the tomatoes are highly acidic the plastics might migrate from the container to the tomato ketchup which is quite harmful to our health. To know more about this, read how plastic enters our food?
Store it in the refrigerator to keep the tomato ketchup fresh and longer. When it is prepared and stored in the right way it comes from 3 to 4 weeks.
You may also read
Follow me in social media: