Are you ready to dye your hair naturally? Or you're just looking for a natural or Zero waste mask for a long, thick and silky hair? Henna is the right answer for all your queries. Here we're going to look at the benefits of henna for hair, how to use it to maximize the results, how can you grow the henna plant at your home and the henna powder recipe.
DISCLOSURE: This post may contain affiliate links, meaning I get a commission if you decide to make a purchase through my links, at no additional cost to you.
Henna: 
Henna is a tropical shrub which is known as Lawsonia inermis usually found in countries like Africa, Asia and the Middle East. Other than hair treatment they are also used for temporary tattoos which will strain your skin to orange or red. Henna has many medicinal uses like treating ulcers, cancer, diarrhoea and other skin disorders.
Note: You should consult your doctor before consuming it internally as it may cause any side effects which vary from person to person.
Types of henna:
There are different types of henna available in the market.
Black henna
Red henna
Natural henna
Black henna
This is generally used as a temporary black tattoo. Try to avoid this since it contains para-phenylenediamine which is a chemical that is mixed with the normal henna to turn it into black. Applying this may cause severe issues especially on the skin. It may result in blisters, itching, scarring, swelling and burns. So don't go for it as it harms your hair and skin.
Red henna:
Red henna gives you a red tint. It is also similar to the black henna which has chemicals to give a red tint which is very harmful. So it is wise not to use the red henna too.
Natural henna:  
So, I suggest you just go for natural henna which is free of chemicals. I'm using it personally, to colour my hair either brown or burgundy. Applying this henna on your grey hair without mixing it with any other ingredient makes your hair brownish orange. But applying it on your black hair doesn't affect the original colour of your hair.
On the regular application of henna for hair may even turn the colour of your hair from grey to orange and then eventually to black. You can give it a try if you're suffering from grey hair due to various reasons like health issues or getting old.
Benefits of henna for hair:
Okay, now we know that the henna can be used as a natural dye. Other than colouring your hair, there are many other benefits of using the henna for hair.
Promotes hair growth and reduces the hair fall:
Applying henna on a regular basis makes your hair healthier and stronger since you're feeding it with loads of nutrients. This not only promotes new hair growth but also retains the strength of your hair thus preventing it from the hair fall.
Get rid of dandruff:
Since the henna has the antimicrobial property, it removes dandruff from your scalp. This will also prevent you from causing it in future.
Natural conditioner (made my hair soft and silky):
When henna applied with egg it acts as a natural conditioner. It conditions your hair the way beyond you think. When applied regularly this gives the parlour smoothening effect. I usually apply henna with egg for colouring my hair which turns my hair super soft, silky and shiny from the dry frizzy one.
Maintain the pH levels:
Henna maintains the pH levels of your scalp to its natural acid-alkaline level and thus makes your scalp and hair healthy.
Repairs split ends:
I was suffering from split ends but after applying henna on a regular basis (twice in a month or once in the 2 weeks, lol) for colouring my hair, it repairs my split ends tremendously. Now I've no split ends.
Removes the dirt from the scalp:
It not only strengthens your hair from the root but also helps to remove the dirt from your scalp. Some people say that applying henna makes your hair dry. But what I've found was regular oiling will prevent you from the dryness.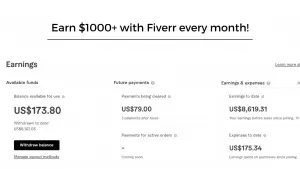 Combo packs:
Henna can be applied with the other natural ingredients to make it a powerful mask.
Henna and egg:
Mix these two well with no lumps.
Apply it throughout your scalp and hair.
Leave it for 2 hours.
Wash your hair with your regular shampoo.
Usually, I do this while colouring my hair. This is my favourite one among others.
Henna and Fenugreek seeds:
For this mask, you've to soak the fenugreek seeds in the water for a whole night.
Grind them and add a little amount of water to make it a paste.
Mix this paste with henna.
Apply this and leave it for 30 minutes before shampooing your hair.
Amla and henna powder:
Take equal amount of amla and henna powder and add water to it.
Leave this mixture for half an hour and wash it with your shampoo.
Grow your own henna:
If you're living in a country where it has the tropical dry climate just grow your own henna in order to avoid buying it in plastic.
Just follow the steps below:
Get the henna stem or its seeds to sow them.
Sprinkle with water on it daily for the first 2 weeks since the root of the plants must get stronger. If you feed them with more water at the initial stage itself, the roots won't be attached to the ground strong enough to help the plant grow further.
Once the roots get well fixed to the soil you can feed the water to it like any other plant you would usually do.
It can grow up to 10 feet which depends upon your nurturing. It grows all by itself just by watering it regularly. And so, there is no special care needed to grow this plant.
How to make your own natural henna powder:
Once you grow your own henna plant. What's next? Making your own henna powder which is free of chemicals as well as Zero waste.
Step 1:
Pluck the leaves as much as required from your plant.
Step 2:
Dry them at the room temperature because drying them out under the sun, makes it loses its nutrients. We need those nutrients to feed our hair.
Note: From my personal experience, I noticed that drying them for 2 days alone (Even though the colour of the leaves turned from green to brown) didn't help me to grind them well. So, I usually collect the leaves once in a while and grind them after a week or whenever the time permits. This helped me to get a fine powder.
Step 3:
Grind them finely and store it in an air-tight container. It'll come for months.
Hope you all find this useful. What do you add with your henna pack to make a perfect hair mask? I'd love to know about your experience.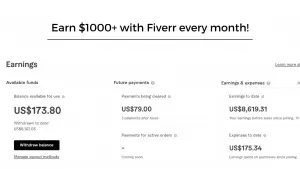 You may also read:
Zero waste hair care routine – Minimalism
Zero waste skincare routine for healthy glowing skin
Shikakai Shampoo Recipe- For a Long & Healthy Hair
Nalangu Maavu Recipe – Zero Waste Bath Powder
Get rid of dark circles – Natural & Zero waste way!
Homemade Moisturizers for dry skin in winter
DIY Lip Balm: Natural & Zero Waste
Orange peel powder – DIY, Skin & Hair Benefits
Rose petal powder – DIY, Benefits for skin and hair
Zero waste school supplies and tips
Sustainable fashion Guide | Top 9 Ethical clothing brands
Zero waste Christmas – A sustainability guide
Zero waste valentine's day ideas
10 easy Zero waste swaps you can make today
Composting at home | How to make compost?
DIY Air Fresheners – Zero Waste & Homemade
Natural mosquito repellents that actually works!
Sustainable Alternatives to Tissues
How to use soap nuts for laundry? | 3 different ways
Bio enzyme-All purpose cleaner (DIY, FAQ & Zero Waste)
E-waste: Reuse, Repair, Recycle – towards zero waste
How landfills affect our environment?
What do you do with old plastic? | Zero waste living
Tips to turn waste into something useful at home
11 tips to conserve water at your home
5 Eco-Friendly Food Storage Containers & Cookware
8 ways to remove the pesticides from fruits and vegetables