Roses are rich in vitamin C, B, and K and thus result in smooth and flawless skin tone when regularly used. Let's look into them in detail to know more benefits of rose petal powder to our skin.
DISCLOSURE: This post may contain affiliate links, meaning I get a commission if you decide to make a purchase through my links, at no additional cost to you.
Benefits & Uses of Rose petal powder for skin: 
Evens skin tone:
We know that rose water can be used as a natural toner. Similarly, the regular application of rose petal powder fights pigmentation and restores your skin to its original tone.
Improves complexion:
Applying rose petal powder on a daily basis improves your complexion to the next level. It gives you pinkish-white soft skin.
Discard dark circles:
It not only acts as a coolant to your skin but also gets rid of the dark circles around your eyes.
Get rid of dark circles – Natural & Zero waste way!
Prevents aging and wrinkles:
The anti-aging property in the rose powder prevents you from getting wrinkles and also it protects you from free radicals when applied while you're heading out.
Natural exfoliator:
It's a great substitute for commercial scrubs or exfoliators which may have plastic beads in them for better exfoliation. These beads get into the ocean and pollute it. They are very tiny which makes them impossible to separate from the water which is quite alarming. Hence, it is always wise to choose natural and homemade exfoliators over commercial ones.
Take equal amounts of rose powder and gram flour (1:1).
Add a little amount of water to make it a paste.
Apply this mixture in a circular motion and leave it for 15 to 20 minutes.
Once it's dried completely, wash off the face with cold water. While washing, make sure to scrub your face gently in a circular motion to get rid of the dead skin.
In this way, we can remove the clogged pores. But don't over-exfoliate because we need our dead skin to prevent our skin from harmful radiations like UV rays. Remember, one should not exfoliate their skin daily. Once a week will be more than good.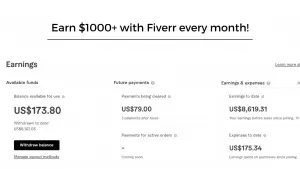 Acts as a natural cleanser:
Rose powder removes dirt and excess oil from the pores and helps you to get rid of the bacteria with the help of its anti-bacterial property.
Natural coolant:
The rose petal powder treats burns and plays the role of natural coolant for your skin.
Antioxidant property:
The antioxidant property in the rose powder discards any skin irritation and soothes your skin.
You may also like Homemade Moisturizers for dry skin in winter
Rose petal face & body powder:
The commercial body powder is not quite safe to use.  That's why we are going for the alternative which is completely natural. How the rose powder helps us here? Well, the application of rose petal powder controls your excessive sweat and provides you with a pleasant smell. Here is the recipe!
Ingredients:
Rose petal powder – 1/2 cup
Corn starch – 1/2 cup
Rice flour – 1/2 cup
Essential oil (Rose or Lavender)- 8 to 10 drops (optional)
Instruction:
Mix all the 3 ingredients thoroughly and add the essential oil in drops and blend them till the oil is completely absorbed by the mixture.
Store it in an airtight container. Use like any other body powder.
Homemade Rose petal powder blush:
Take 2 tablespoons of rose powder with 1 tablespoon of corn starch and mix them together. That's it, your pink blush is ready. The resultant blush color will be based on the color of the roses you've picked.
Rose powder in the lip balm:
In the DIY Lip Balm, we have used rose powder to get a pink shade to it. Check out the recipe here.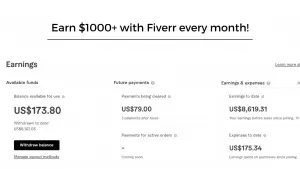 3 types of Rose petal powder facemask:
The rose petal powder can be mixed with other natural ingredients to maximize the results.
Rose powder with Aloe vera:
Cut a fresh aloe vera leaf from the plant and squeeze the gel from it.
Take a tablespoon of aloe vera juice/ gel and mix them with 1 spoon of rose petal powder.
Apply it to your face gently in a circular motion.
Wash it after 15 minutes in the cold water.
If you're into natural skin and hair care remedies, you should have known the amazing benefits of aloe vera. I love aloe vera personally because we can use them in many health and beauty DIY recipes.
It has numerous benefits from treating hair, dark circles, acne-prone skin, burns, sunburns, digestive problems and the list goes on.
They are rich in vitamin A, C, E, and seven of the 8 amino acids.
By drinking aloe vera juice, one can treat constipation, lower blood sugar, and have gorgeous hair and flawless rejuvenating skin. So, this combo works perfectly for your dull skin with wrinkles.
Rose powder with milk:
Dilute a tablespoon of rose petal powder with a few drops of milk till it turns to a paste-like consistency.
Apply this mixture for 15 to 20 minutes and wash out with cold water.
The reason for washing with cold water is to close the pores of the skin. Milk has loads of benefits to the skin. It has vitamin A, D, B6, B12, calcium, potassium, magnesium, lactic acid, and selenium. All these will fight acne, dull, uneven skin, and wrinkles. It protects your skin from damage and gives radiant to your skin.
When the rose powder is combined with milk, it hydrates your skin and gets rid of the dryness.
Rose petal powder for skin whitening (Rose powder + orange peel powder):
Mix equal quantities of rose petal and orange peel powder.
Dilute the mix in water and apply it to your face.
After 15 minutes, get rid of the mask completely with cold water and pat dry your skin.
This mask helps to brighten your skin since both are high in Vitamin C (which is vital for collagen production and thus improves elasticity and makes your skin look young and fresh).
And we know that the orange gives a fair complexion and hence people who are trying to get a fair complexion, consume a lot of oranges as it is or in the form of juice.
To make your own Orange peel powder, click here
Try to use any of these facemasks daily or thrice a week for best results. However, do a patch test before going for any remedy.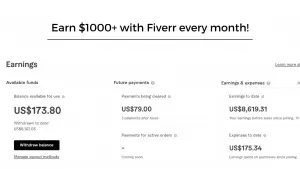 Roses play a major role not only in the skincare routine but also in maintaining long healthy hair!
Uses of Rose petal powder to the hair:
The anti-inflammatory property of the

roses

helps to get rid of scalp dryness and itchiness.
It maintains the pH of the scalp.
Rose petal powder increases the blood flow to the hair roots which promotes new hair growth.
Rose petal powder hair mask for hair growth:
Ingredients:
Rose petal powder – 1/4 cup
Amla powder – 1/4 cup
Coconut milk – 1/2 cup
Instruction:
Mix both rose and amla powder.
Make it a paste by adding coconut milk to it with no lumps.
Apply this mixture from the roots to the tips of your hair and leave it for half an hour.
Wash your hair with a natural shampoo.
Your rough and dry hair will turn into silky, smooth, and strong hair!
Bonus recipe: DIY Rosewater
A natural chemical-free toner!
Take 8 to 10 fresh & clean

roses

. Wash them thoroughly.
Pluck the petals and put them in a bowl of water.
Boil them by closing the lid. Check occasionally to see whether the color of the

roses

completely faded or not.
Once they are faded, off the stove and cool down to room temperature then drain the liquid.
Store it in an airtight container in the refrigerator.
Reducing trash with Rose petal powder:
Look at the diverse features of the rose petal powder! We're reducing a large amount of trash just by using this single ingredient. You can replace your cleanser, toner, scrubs, face masks, blush, body powder, deodorant, and the list goes on.
Here you are not only avoiding the harsh chemicals used in them but also their plastic packaging which is really hard to recycle. As I said before, there are some possibilities that your beauty products also may have microbeads which are nothing but microplastics.
So, with these DIYs, we are not only saving ourselves from skin cancer but also the ocean animals and the environment!
You may also read:
Homemade Rose petal powder Recipe
Orange peel powder – DIY, Skin & Hair Benefits
Zero waste skincare routine for a healthy glowing skin 
Zero waste hair care routine – Minimalism
Get rid of dark circles – Natural & Zero waste way!
Homemade Moisturizers for dry skin in winter
Homemade deodorant – Complete natural
DIY Lip Balm: Natural & Zero Waste
Henna for hair – benefits and its recipe
DIY Air Fresheners – Zero Waste & Homemade
Natural mosquito repellents that actually works!
Sustainable Alternatives to Tissues
How to use soap nuts for laundry? | 3 different ways
Bio enzyme-All purpose cleaner (DIY, FAQ & Zero Waste)
Zero waste living for Beginners
Zero waste school supplies and tips
Sustainable fashion Guide | Top 9 Ethical clothing brands
Zero waste Christmas – A sustainability guide
Zero waste valentine's day ideas
Tortilla chips recipe – Fried & Baked version from Tortilla
Hot Chocolate Recipe – Homemade & Zero Waste
Chocolate chip cookies recipe – Vegan | No Oven
Authentic Homemade Hummus recipe – Healthy & Zero Waste
Zero Waste Snacks – Healthy Options
Zero Waste Junk food – Tips and Ideas
Homemade Mayonnaise Recipe – With & Without egg
Tomato Ketchup Recipe – Homemade & Zero Waste
How to make powdered spices at home?
Remove stains from white & coloured clothes – Zero Waste
10 easy Zero waste swaps you can make today
Pizza boxes: Compost or Recycle?
Composting at home | How to make compost?
E-waste: Reuse, Repair, Recycle – towards zero waste
How landfills especially plastics affect our environment?
What do you do with old plastic? | Zero waste living
Tips to turn waste into something useful at home
11 tips to conserve water at your home
5 Eco-Friendly Food Storage Containers & Cookware
8 ways to remove the pesticides from fruits and vegetables
Different Types of Plastic Waste & Plastic Recycling