What it's like to lead a zero waste lifestyle in India? Is it possible? Yes, it is possible! Of course, there are more challenges in finding products plastic-free, the recycling and composting programs are less or sometimes they are not much popular in here. But people are moving towards the greener lifestyle by using the banana leaves, Areca leaf plates, spoons instead of the plastic ones etc. Even though the progress is small, people are giving their best by composting at home and outdoors making their own cleaning products like soapnut liquid & bio enzyme and taking steps which they can control. And I'm happy about it. Companies also working to reduce waste by turning the waste into biogas, upcycling old clothes to the new ones, creating more innovative products by recycling which are the few great steps towards sustainability in India.
DISCLOSURE: This post may contain affiliate links, meaning I get a commission if you decide to make a purchase through my links, at no additional cost to you.
Zero Waste Lifestyle in India:
Few tips to lead a Zero Waste lifestyle in India:
You can make huge impacts with your small action irrespective of your environment and community. Here are the few steps to consider and start doing them from your side to do your part for the planet.
Always carry your own reusable bags whenever you're heading out.
Carry a 

spoon & fork

, or this steel cutlery set, small container and a reusable mug and water bottle (preferably steel – I'll tell you the reason, keep reading).
Have a handkerchief with you and avoid the tissue paper as much as possible

Compost

at home
Get into the DIY Lifestyle
Buy whichever really necessary
Donate the things which are no longer in use
Reuse, recycle and upcycle whenever possible
Check out What do you do with old plastic? | Zero waste living
You may think, how these gonna change anything?
I'll answer this question with an example. Let's say you're going for a grocery store once in a week with your own reusable bags instead of the plastic ones. Now it doesn't seem like making a huge difference but it does sound great when you considering this habit for a year because you can able to prevent 52 plastic bags that end up in the landfills. Just think these plastic bags are just used for a few minutes to carry your groceries from store to home but they stay more than 20 years in the landfills.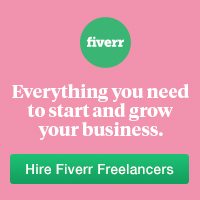 So, try to take small actions whenever possible. There is a good proverb, "Little drops make a mighty ocean".
You can also find my beginners guide for the Zero Waste lifestyle here.
Also, you never know what pulls you when you're heading out. I'm a huge fan of food and I love exploring them whenever possible. Now you may get the reason for taking a small container with you. Yeah, when I see the food being served with plastic plate and cutlery I'll politely ask them to serve it my own container. I'll do the same for the food takeout.
There are 2 reasons to do this:
Yeah of course to reduce waste
To avoid plastics around your food, I'll explain that.
First of all, never hesitate to bring your own container with you. You'll be surprised by the results. I'll share my experience with you to make you feel comfortable to start doing this. I used to share my way of living with my friend. Of course, you should never impose your way of living to others but it's not a bad idea to share some glimpse of your zero waste lifestyle. If they're interested, they'll ask you for more, if not, you can understand from their response and you can stop from there. It's just that simple.
Okay, back to the story. My friend also knows that I used to take the above-mentioned items with me whenever I head out. By seeing this, he tried to do the same. He was hesitant at first but he got some guts and took his own containers for a food takeout. To his surprise, the people welcomed such action by saying, "it'll be awesome if all people are responsible like you." He was delighted by those words and this scenario motivated him to do more such things. Isn't it great? So never hesitate to ask!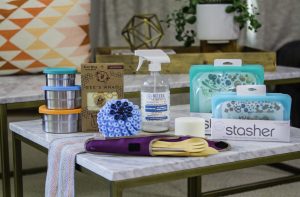 Answering your query, the reason for not using the plastic ones around your food is that the microplastics may migrate from your plastic container to your food when it's served hot which is hazardous to your health. To know more about it, check out my article here. Try to use steel or any other containers around your food to stay healthy.
Last but not least, a very important rule you should follow in the Zero Waste journey – Don't try to be a perfectionist!
If you're new to zero waste lifestyle in India, you can read the following:
10 easy Zero waste swaps you can make today
Zero waste skincare routine for healthy glowing skin
Zero waste hair care routine – Minimalism
Composting at home | How to make compost?
E-waste: Reuse, Repair, Recycle – towards zero waste
8 zero waste stores in India – Package free shops
Tips to turn waste into something useful at home
For the starters, you can look into these DIYs:
DIY Lip Balm: Complete natural
Homemade Moisturizers for dry skin in winter
DIY Air Fresheners – Zero Waste & Homemade
Orange peel powder – DIY, Skin & Hair Benefits
Homemade deodorant – Complete natural
Toothpowder recipe – Natural and Homemade
I'm currently working on an e-book covering how small actions make a huge impact while leading a sustainable life. To get future updates on this e-book,
Follow me in social media: